Zack Snyder's Justice League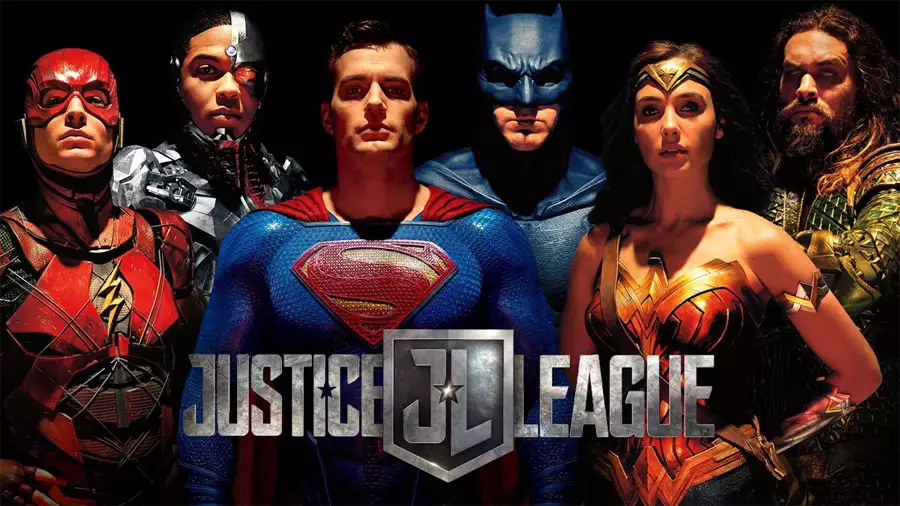 The full version of Justice League, curated by Zack Snyder, is finally available on Sky Cinema from Thursday, March 18, 2021. A project that underwent variations, additional filming phases and major cuts during the editing in 2017, with a film version rewritten and directed by Joss Whedon (The Avengers, Buffy). A decisive chapter for the future of D.C.'s expanded universe, but scaled back in tone and atmosphere with a comedic approach in line with the Marvel world in cinema. The result did not convince either warner's audience or executives, and the production decided to completely change direction and propose stand-alone films or spin-offs of iconic characters such as the disruptive Harley Quinn, from Suicide Squad (2016), in Birds Of Prey. After 4 years since the release of the now renamed "Josstice League", Zack Snyder gets the green light to redefine the fate of the film and, with the support of HBO Max, the possibility to distribute it digitally on warner media's reference platform.
In Italy, in order to view the final version of Justice League it is necessary to have the Cinema package with a Sky subscription or subscribe to Now Tv, a streaming service that contains the vast catalog of exclusive content on Sky.
After kal-el (Henry Cavill) died at the hands of Doomsday in Batman V Superman (2016), Bruce Wayne (Ben Affleck) decides to bring together a team of individuals with extraordinary abilities. With the help of Diana Prince/Wonder Woman (Gal Gadot), the Gotham City Crusader prepares for the arrival of Steppenwolf (Ciarán Hinds), servant of the planet's warrior prince Apokolips Darkseid (Ray Porter). Steppenwolf, by order of Darkseid, aims to recover three Mother Boxes, sentient and miniaturized supercomputers of unknown nature that can destroy or revitalize creatures or entire planets. On Earth, humanity's fate will be put in check by the new threat and Batman, Wonder Woman, and the remaining members of the Aquaman (Jason Momoa), Flash (Ezra Miller) and Cyborg (Rey Fisher) hero group must join forces to decisively foil Steppenwolf's plans.
Zack Snyder once again takes the reins of the narrative arc of The Man of Steel (2013) and expands the narrative with an important duration of 242 minutes: this choice turns out to be an effective way to focus on the lights and shadows of knights and solitary deities, who have long lost their moral compass. The story takes its breath away, adapting to the targeted needs of actors and director and to the epic charge that takes shape with marked naturalness. Justice League, in this new guise, removes profusive comic curtains and redefines character profiles that take advantage of the time available to make themselves known. The extensive minutiae cannot come across stalls or filler sequences for the sake of showing off a redundant aesthetic: Justice League stages a battle for the protection of the Earth but above all an internal struggle between characters waiting to establish a position and a role that is useful in a group of developing heroes.
Leading the helm of a team that can become efficient as events and the six chapters set by Snyder himself progress, Ben Affleck returns to play a character who feels the lack of a real savior, a lighthouse, and a symbol needed to reshape the set-up of two worlds – Metropolis and Gotham City – adrift. Bruce Wayne is portrayed as a torn sidekick and companion, but begins to cultivate the hope of a new era of superheroes. The initial plot cue has its own well-settled episodic structure, where the gravitas and virtues of the protagonists are first minimized and then invigorated to cope with a villain eager for blood and destruction.
The final version of Justice League is nothing more than a mythological-looking tale of formation, where the guardians of the world and the protectors of millennial civilizations need to sew the wounds caused by Steppenwolf and consider the idea of a triumphant alliance. Each chapter brings with it, as a title, a joke that is repeated by one of the Justice League members – "Don't Count On It, Batman," The Age of Heroes," "Dear Mother, Dear Son," "Machine Change," "All the King's Horses," "Something Dark" – and each joke features relevant plot sections to outline a shaky faith. These are sections, never separated in terms of tones and direction taken, represent pieces to be inserted to depict a cinecomic devastated by the cracks of an impending battle.
Snyder is the forerunner of blockbusters with fallen heroes, who struggle to find a dimension in a society that gradually loses value. The editing ties perfectly with the director's vision and proceeds with symbolic images, which characterize much more than dialogues – managed more firmly by Chris Terrio – rejected responsibilities and a shared cross among the members of the group: this cross is the weight of the leading role in every superhuman or non-human fictional society (Wonder Woman for the Amazons, Batman for Gotham City, Kal-El for Metropolis or Arthur Perry/Aquaman for the Atlanteans). The so-called "Snyder Cut" is therefore a great qualitative leap within the DC Extended Universe, with a camera hungry for scenic details and characters at the antipodes, violent clashes and destructuring of iconic figures who fight, suffer, compare and rely on a slight glimmer of light.
Note on the sidelines for Tom Holkenborg's (Junkie Xl) intervention on the soundtrack: it is the centerpiece of Snyder's extended and revised Justice League version: you can feel the presence of the most powerful villains in the DC universe even without making them appear repeatedly in the shot. Every step taken by superheroes is uncertain, under scrutiny; Ray Fisher and Ezra Miller stand out as Cyborg and The Flash respectively, with a much deeper background and a faltering family bracket filled with significant losses. Junkie XL, staging attack-ready superhuman beings and characters already addressed in The Accaio Man and Batman V Superman, also manages to establish a firm spot with the new additions, through key themes that indicate a state of perennial confusion and an atmosphere plagued by internal pain, trauma and injury. Not only a sensational exclusive for fans of Zack Snyder and his cinematic universe, but also a cinecomic with a spine and a full-bodied amount of exciting and exhilarating sequences for the most skeptical.