XBox 8BitDo Pro 2 Wired Controller Review
Pro gamers on a budget will love this controller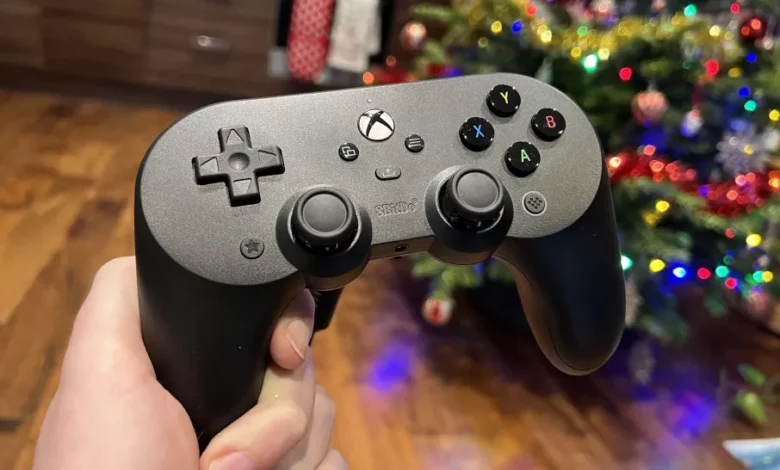 In most cases, a standard controller will suffice, but those who take their gaming seriously or even participate professionally need a higher level of performance from their controllers. High-end, professional-grade bespoke controllers are typically required for this. Alternatively, the new Xbox 8BitDo Pro 2 Wired Controller comes with many features at a considerably lower price.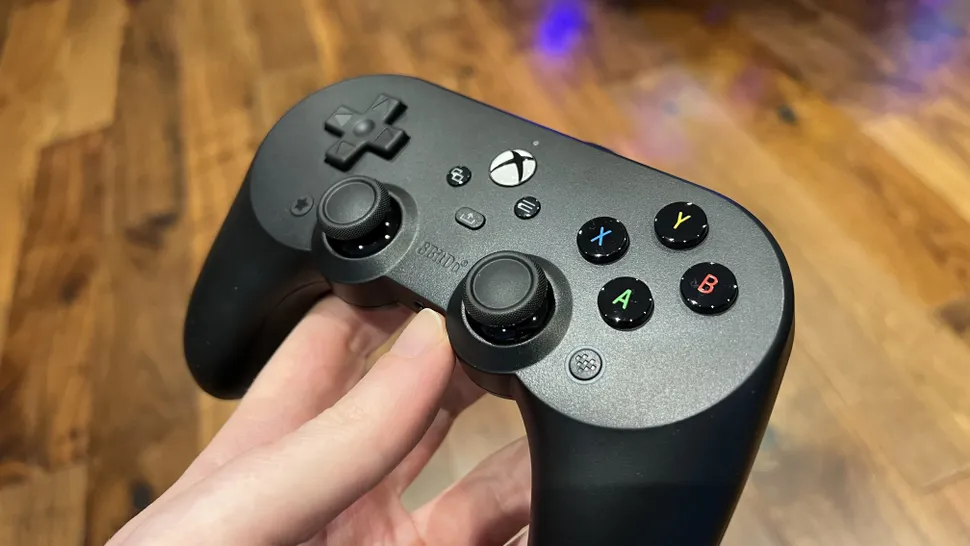 This wired version for Xbox One, Series X, and Series S is a terrific option for those who can't afford the more expensive 8BitDo Pro 2 wireless controller but still want more control over their gaming experience.
Affordability and cost
The Xbox 8BitDo Pro 2 Wired Controller is now available for $44.99 / £39.99 and great value.
While the lower latency of a wired connection can be an advantage for professional gamers, its interconnected nature naturally makes it cheaper than wireless competitors. The Razer Wolverine V2 Chroma ($150) and Xbox Elite Controller Series 2 ($160) are more expensive, but the Xbox Elite Controller Series 2 is a bargain.
Design
The Xbox 8BitDo Pro 2 Wired Controller looks like actual Xbox hardware, but it's not your typical Xbox pad. If you're looking for something that resembles a PlayStation controller rather than an Xbox controller, this is the best option.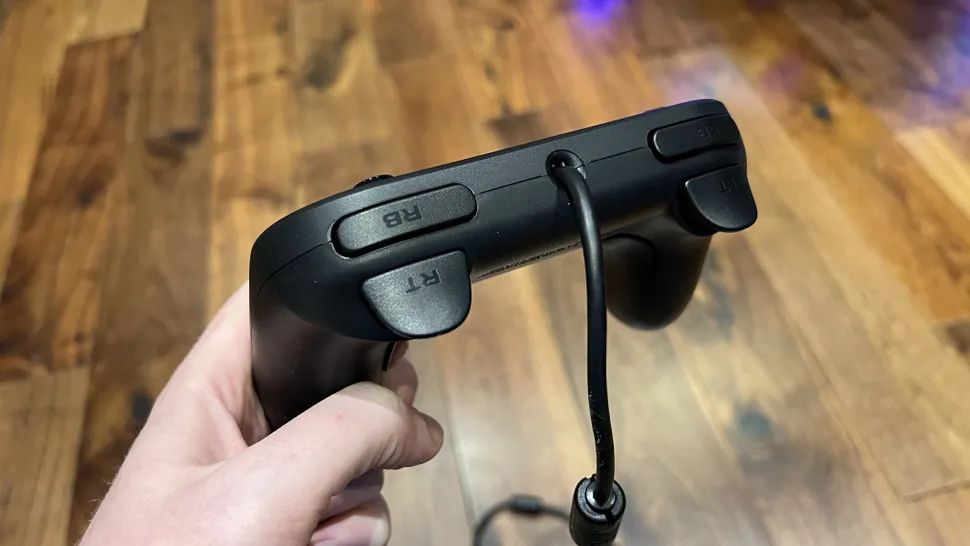 Also, even though it weighs 318 g, it appears to be a miniature controller, which may appeal to individuals with smaller hands.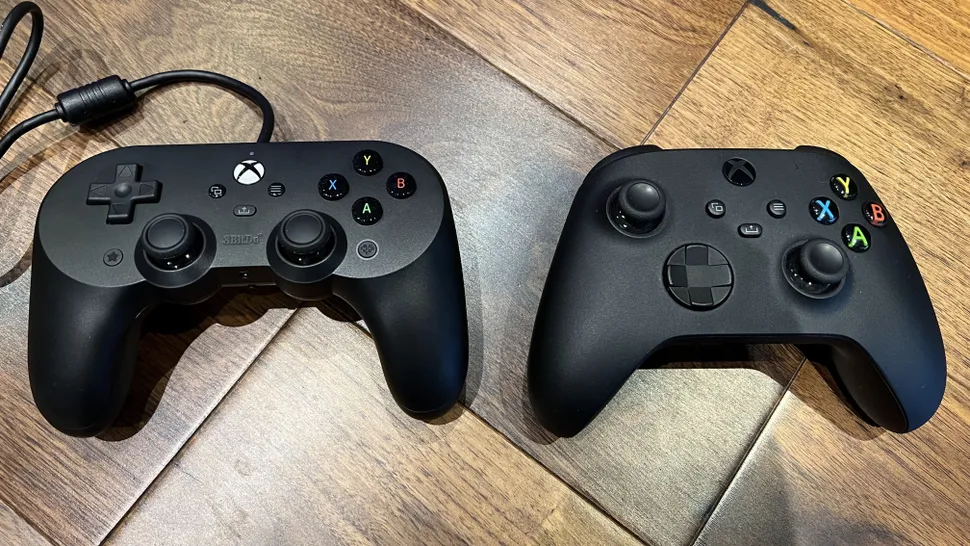 X, Y, B, and A buttons and the triggers and shoulder buttons are all here. You'll also discover two additional buttons on the back of the controller handles that can be used to simulate any other button on the pad, as well as a Star button and a Profile button for fine-tuning the button mapping.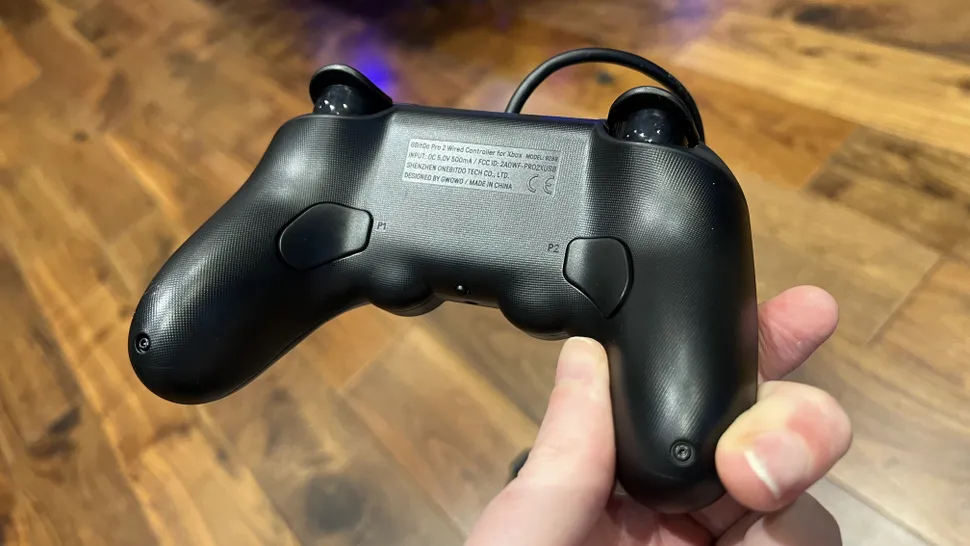 In my opinion, a little more tension on the sticks would have been nice, and the cable length (just below 10 feet) would have been preferable for people who prefer to play in a larger room with their consoles at a distance.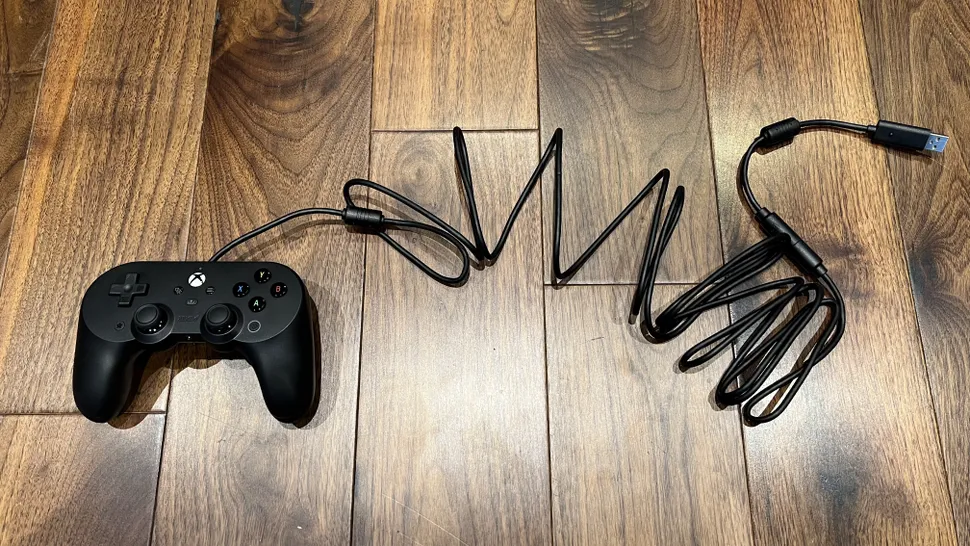 D-Pad is what sets the 8BitDo Pro 2 Wired Controller for Xbox apart from the rest of the pack, though. It's great for fighting games, 2D titles, and vintage classics because it's large, responsive, and reminiscent of a Nintendo pad. When used with emulators on PC, the D-Pad can be used in decades of vintage games specifically designed for it.
A 3.5mm headphone jack sits between the thumbsticks on the lower side of the pad.
Software
Despite being a wired controller, the 8BitDo Pro 2 for Xbox has a covert Bluetooth connection. But instead of connecting to a console, the 8BitDo Ultimate Software program connects to your pad when hooked into an Xbox or PC.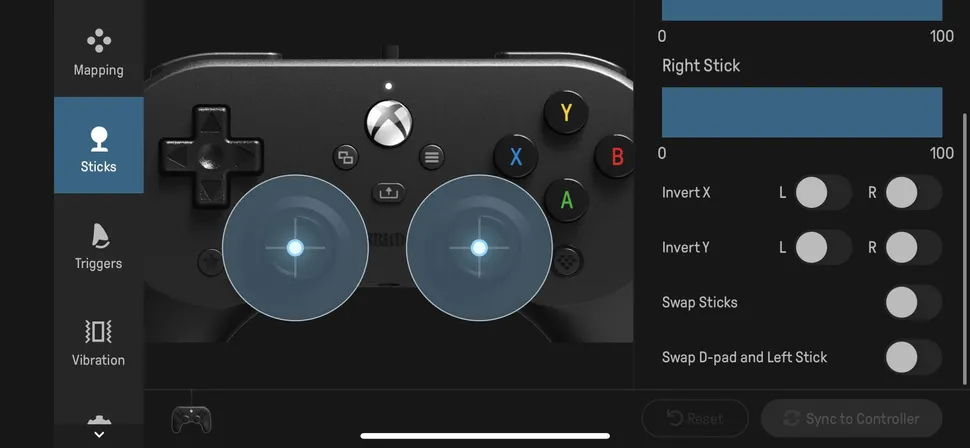 Using the app, you may change button mapping, stick sensitivity and dead zone, trigger actuation ranges, and the pad's rumbling feature intensity. Switching the sticks for right-handed gamers, reversing stick directions, and "swapping" the D-Pad and left-stick inputs for a more Xbox-like approach is all possible, though you won't be able to get analog-level control from the digital D-Pad. It's easy to use compared with other similar applications and pads, with visual indicators showing what changes are being done. The software is self-explanatory.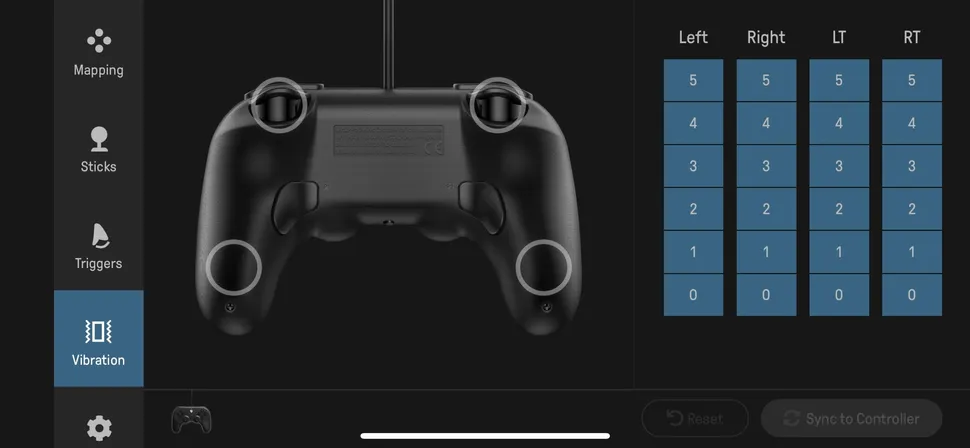 In addition, macro button press sequences cannot be saved, nor can simultaneously press button combinations to be preserved. This is a glaring omission from the design of the device. If it were possible, it would significantly enhance the controller's functionality, especially for PC gamers who frequently use hotkeys in their games.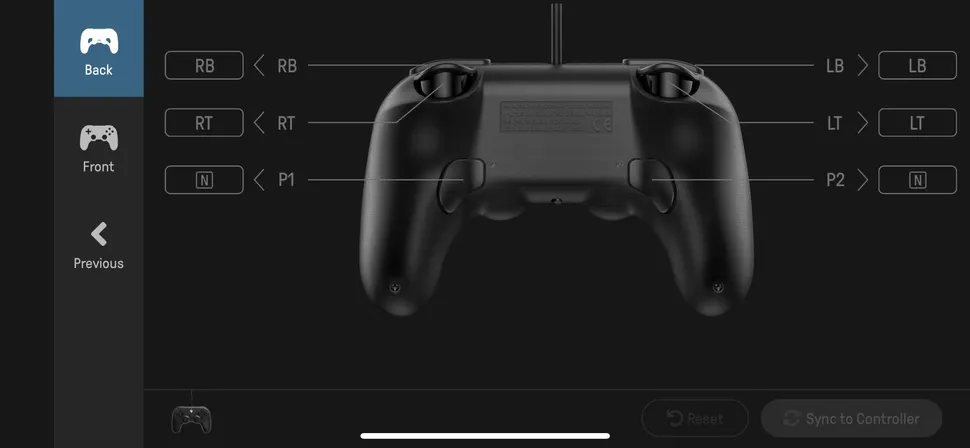 If you don't have the software, you can still remap buttons on the controller itself. To change the functionality of any two buttons without using the software, press and hold the 'Star' button. Then push the 'Profile' button while simultaneously pressing the D-up Pad's or down buttons, and the left or right buttons on the D-Pad can be used to adjust the volume and chat balance.
Is the 8BitDo Pro 2 Wired Controller for Xbox worth the investment?
Buy it if:
You're on a budget.
Although the 8BitDo Pro 2 pad is more expensive than most wired controllers, it has a lot of great functionality and hardware construction that you wouldn't anticipate given its price tag.
---
Mappable buttons are what you desire.
The 8BitDo Pro 2 Wired Controller for Xbox is highly configurable, even for beginners, thanks to an intuitive interface and on-controller remapping features.
---
You prefer Sony-style thumbsticks.
PlayStation gamers like side-by-side sticks, which is one of the best methods to acquire them on Xbox.
---
You have smaller hands.
The 8BitDo Pro 2 Wired Controller for Xbox isn't a micro pad for those with smaller hands, but it is smaller than the conventional Xbox controller.
Don't buy it if:
You like asymmetrical sticks
To use this pad, you'll need to go elsewhere for sticks with offset positions.
---
Turbo functions or preset combos are what you seek
However, even though the remapping software is useful, it cannot add pre-configured combos or secondary function changes to a single button.
---
From where you sit, your console is a long distance away
To use the cable, you'll need to bring your couch closer to the TV unit than 3 meters away from the console.
Our Conclusion
The 8BitDo Pro 2 Wired controller for Xbox is a wonderful option for fans of old games and symmetrical PlayStation thumbsticks — as long as you don't mind playing with a cable.