Study: Almost 90% of Esports Scholarships Go to Men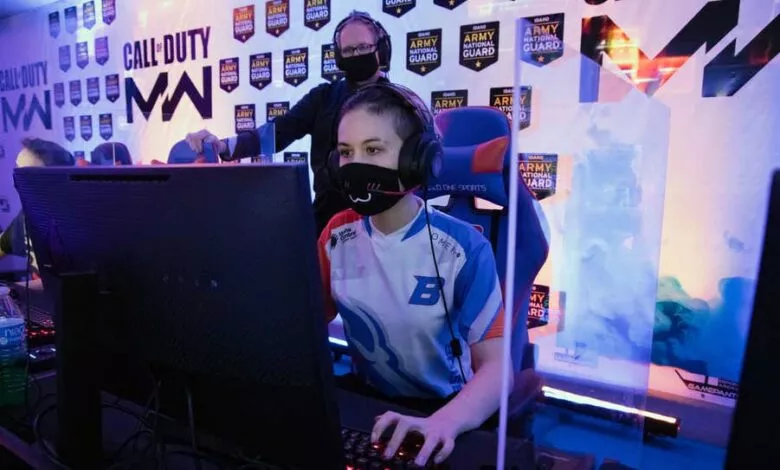 According to a report from the Associated Press, about 90 percent of the esports scholarships offered by colleges and institutions have been handed to men.
At 27 of the 56 public schools asked for data, 90.4 percent of roster seats and 88.5 percent of esports scholarship monies went to men, according to a survey by the Associated Press. While Pew Research Center polls reveal that 57 percent of women aged 18-27 play games, Entertainment Software Association believes that women make up 41 percent of all U.S. gamers. A few of the remaining 29 schools either declined to offer information or just ignored requests for comment when asked by the AP about their varsity sports programs.
Data from this study is limited and the schools' esports programs are modest; on the average, there were 30 players in each program and only a fifth of them won an average scholarship amounting to $1,910. This is hardly surprising given that women in every facet of gaming, from streaming to development to journalism, have spoken out about the widespread sexism and poisonous misogynism they face in the gaming business. Schools are jumping on the esports bandwagon, which lacks a regulatory organization like the National Collegiate Athletic Association, but there's no effort to make it equal along gender lines, according to a report from the American Press:
"The way that these programs have been built out, the games that they select to play, the esports models that they're looking at, the people that they are staffing, all are replicating an unequal system," said Collins, CEO of Liminal Esports and a former liaison at the U.S. Department of Education focused on educational technology. "So often it seems like to me, they're trying to make another football for universities, and taking with it all of the baggage that is completely unnecessary to pull along with esports."
According to the AP, many schools have structured their esports programs outside of athletic departments, which may be convenient for Title IX rules on equal chances between men and women's sports, as well as scholarships. However, National Women's Law Center chief counsel and senior adviser Neena Chaudry warned the AP schools that if they don't comply with other Title IX responsibilities, including as addressing gender discrimination and harassment, they could still face consequences.
Lindsey Darvin, an associate professor of sport management at the State University of New York College at Cortland, wrote for the Conversation on Friday that her research found the same thing: that female esports players experience a hostile atmosphere. More than half of all women play competitive games, according to studies performed by esports firm Momentum Worldwide, which disproves the idea that women are only casual or mobile gamers. There is still a long way to go until the most notable female esports players can compete with their male counterparts when it comes to winnings.
An esports program at only one university has a 50-50 male-to-female ratio, according to the AP, and that is South Carolina-Sumter. At "16 male players, five female players, and three who identified as nonbinary," Boise State was one of the more equitable colleges. According to Doc Haskell, the Boise State esports coach, recruitment is all about collaboration, and he makes sure his players are aware of the dangers of using discriminatory language.
"There are things that would be, in previous generations, considered 'locker room talk" Haskell informed the press. "The grand truth is that we can hope to avoid these things. We can teach around these things."