The Falcon and the Winter Soldier: Disney+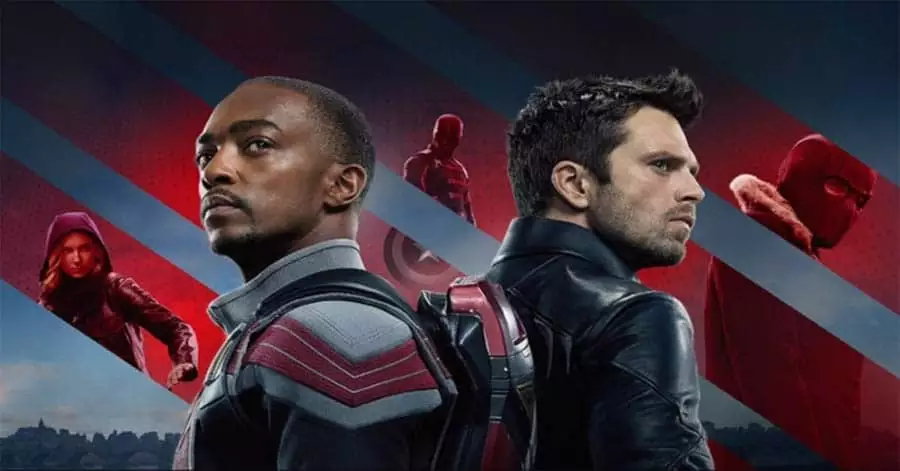 Disney reported that the first installment of marvel series The Falcon and The Winter Soldier is at the top of the streaming service's most viewed category.
It seems that The Falcon and The Winter Soldier show smashed and took the lead as the most viewed tv series in the Mickey Mouse company's streaming service.
Disney+ then reports that The Falcon and The Winter Soldier ranked as the most-watched preview series ever for the streaming service during its opening weekend, Friday, March 19 – Sunday, March 22, and is the most viewed title ever for the same period of time on a global scale. However, no exact number of views were provided. It has only been specified that the Series on Bucky and Sam, WandaVision and Season 2 of The Mandalorian are the top three most watched series of this week's streaming service.
The Marvel Studios TV series stars Anthony Mackie as Sam Wilson as The Falcon and Sebastian Stan as Bucky Barnes as The Winter Soldier. The story happens after the events told in Avengers: Endgame, in a world that is, after the Blip. With Captain America retired, the world needs a new hero but Falcon believes the shield weight is too heavy for him to carry. However, without his knowledge, a new Captain America is selected.
Directed by Kari Skogland and directed by Malcolm Spellman as lead writer, the six-episode series also stars Daniel Brühl as Zemo, Emily VanCamp as Sharon Carter and Wyatt Russell as John Walker.