PlayStation VR, PS5's new virtual reality headset in the pipeline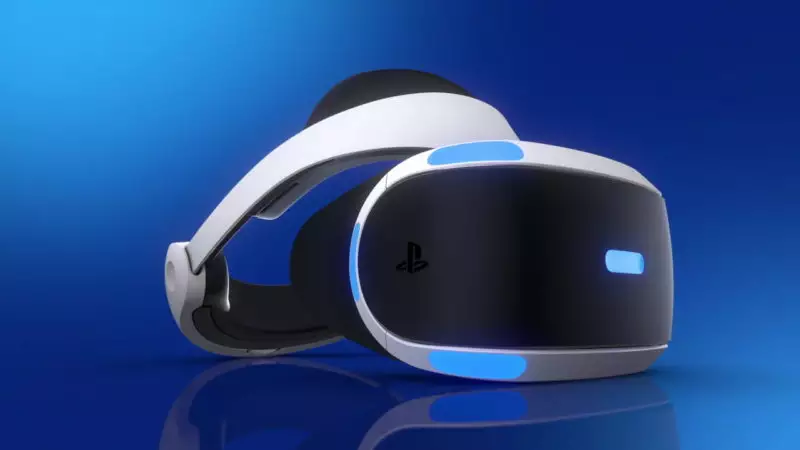 Virtual reality will return to PlayStation 5. After a growing success established on PlayStation 4, also thanks to many interesting titles (Astro Bot: Rescue Mission, Tetris Effect, Beat Saber and Resident Evil 7: Biohazard, among them), Sony renews its commitment in this direction and confirms the arrival of the second generation of PlayStation VR, the new virtual reality device designed for PS5. And this is not just an update; the next generation VR system is preparing to be a real revolution compared to the original PlayStation VR, with many modifications and improvements to make the gaming experience even more immersive and engaging.
A more comfortable and 'sensory' VR device
When PlayStation 5 was first unveiled, Sony focused on sensory. The new PlayStation gaming platform, in fact, aims to involve the user in the gaming experience both through specific technologies (such as tempest 3d Audiotech, which helps to make PlayStation 5 audio more "enveloping") and through the use of the innovative DualSense controller, which takes advantage of aptic feedback and dynamic adaptive triggers (read the Courier's PlayStation 5 review). With a view to an increasingly immersive mode of use, Sony has decided to introduce important innovations in the new PlayStation VR. In addition to the desire to improve resolution and field of view, as well as tracking and inputs, the new device will connect to PS5 via a single cable. This, in addition to simplifying the installation of the headset, aims above all to improve the ease of use, without the player feeling encumwormed by too many electrical wires connected to the console, limiting its mobility.
Another great novelty introduced by the next PlayStation VR is a brand new controller. Although Sony has not offered much detail about the device, which will still boast a more ergonomic design than is currently available, it seems that the new control device for PSVR will share many features and features with the PlayStation 5 DualSense. In other words, it is very likely that the new controller will differ from the Move Controllers supplied with the model currently on the market, and embrace the new sense-based philosophy undertaken by the new generation of Sony.
Although Sony seems to have very clear ideas about the next PlayStation VR, the new device will not be available a short time soon. In a post published in these hours on PlayStation Blog, the Japanese company states that there is still a lot of work to be done to final out this new VR system. The timing still seems too ripe for a launch window, but a market arrival for this year is certainly ruled out. Thanks also to the total lack of PlayStation 5 from stores, a situation that should continue for a few more months, Sony does not seem in a hurry to launch the next generation of PlayStation VR, but promises to keep players updated on new developments in the near future.