Lego launches a NASA space shuttle kit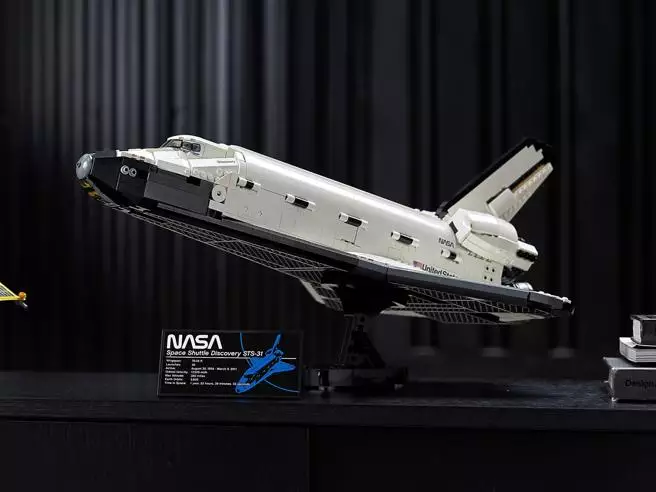 Starting April 1st, the Legos will be on sale to recreate the famous spacecraft that brought the Hubble Telescope into orbit in 1990. Reproduction is rich in details and very faithful to reality.
For space enthusiasts having a shuttle in the house soon will be just a matter of patience in putting the Legos together. From April 1, Lego will sell the new set, intended for an adult audience, to build Nasa's Space Shuttle Discovery, a spacecraft engaged in the STS-31 mission that brought the Hubble Telescope into orbit in 1990. More than 2,300 pieces to assemble to recreate a very faithful and detailed version. And so the main and secondary engines used for maneuvers in orbit are easily recognizable. Or the control surfaces present on the tail or wings that in reality are used for the delicate movements of the spacecraft in space. It is easy to identify the tail rudder used to brake during landing.
But the interior of the Space Shuttle Discovery is also extremely detailed. The cockpit is equipped with all five seats that were actually present in the mission. The central deck where the lockers for the mission's material and equipment were spaced is also reproduced. Of course, the robotic arm that was used to move the Hubble Telescope and place it in space cannot be missing. In the Lego reproduction there is also the latter instrumentation made in a very faithful way to the original with its solar panels. Hubble can be left in the loading bay, be connected to the robotic arm, or still kept unhooked as if it were already orbiting.