DuckDuckGo now wants to assist you in protecting your Android device
New App Tracking Protection feature prevents third-party apps from tracking you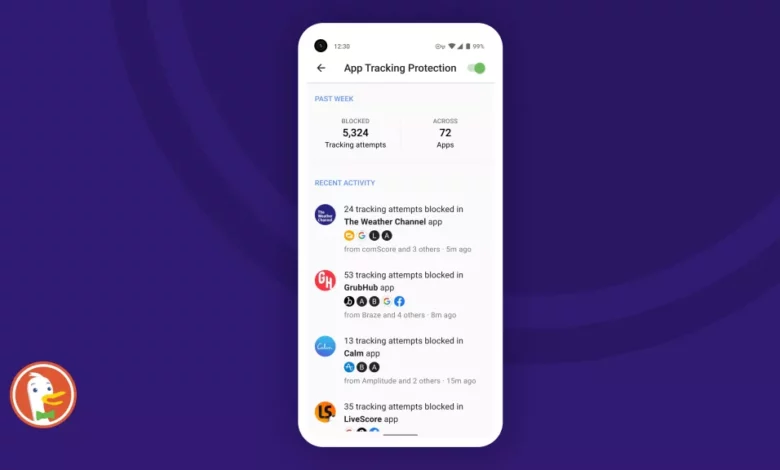 Whether you realize it or not, the apps on your Android smartphone are tracking your activity and sending information about you to third parties, which is why DuckDuckGo is introducing its new App Tracking Protection feature.
Many popular apps now use trackers that can record your activity in real-time, such as where you are, what you're doing, where you've been, and even how many hours you sleep at night, without your knowledge.
In fact, DuckDuckGo discovered hidden third-party trackers in 96 percent of the popular free Android apps tested using AndroidRank.org rankings. According to AppCensus, 87 percent of these apps sent data to Google, while 68 percent sent data to Facebook.
Apple recently published App Tracking Transparency to protect iPhone and iPad users from unwanted tracking by apps, there is no equivalent feature for Android, which is why DuckDuckGo has debuted its App Tracking Protection feature in beta in its existing app.
DuckDuckGo App Tracking Security

Once enabled, the app will detect and block requests from other Android apps that are about to send data to third-party tracking companies found in its app tracker dataset. End users can continue to use their apps as usual, with the added assurance that they are not being tracked.
App Tracking Protection operates in the background and will continue to detect and block trackers in all of your apps even while you sleep. DuckDuckGo also intends to keep working to identify and protect against new trackers in the future.
While its App Tracking Protection is not a VPN, because it uses a local server, your Android smartphone will see it as one.