iPhone 12 Pro Max and 12 mini: the review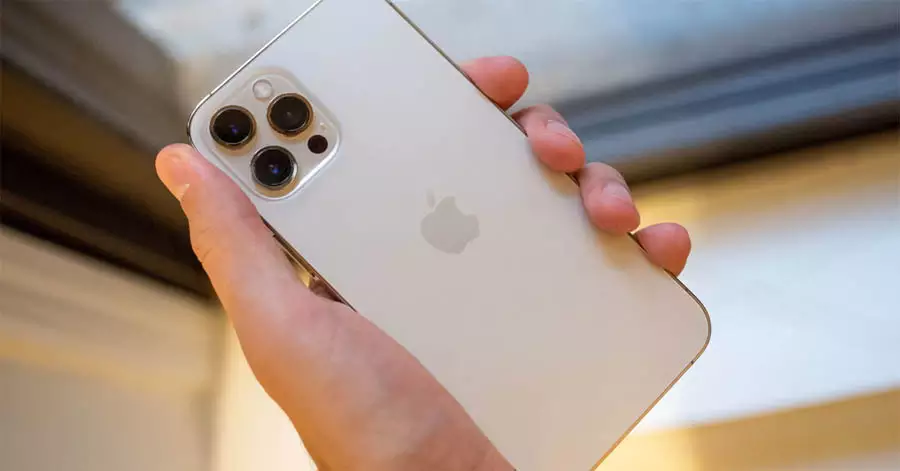 The surprise is the 12 mini, a small giant that today has no competitors.
All iPhones from this past year are now on sale. We tried the two latest arrivals: iPhone 12 mini and iPhone 12 Pro Max (here instead you will find proof of the first two models released, iPhone 12 and 12 Pro). They are located at the extremes of the range, in price and size. The mini is the least expensive (from 839 euros) and the most compact, the Pro Max the most expensive (from 1,289 euros) and the largest.
The mini is the real novelty of this year. There is not much doubt: if you can afford the price and have been looking for a fast, powerful, complete but very, very compact smartphone for a long time then it is to be bought with your eyes closed. By 2020 standards it is a real flea: it is just 13 centimeters tall and weighs only 135 grams. The only smartphone that goes close to it in size is the Google Pixel 4a, which however is a mid-range, while this iPhone 12 mini is an uncompromising top of the range. The other phones of 2020 are gigantic compared to the 12 mini, without exception: from the very expensive ones to the cheap ones they are all at least 2 cm higher and weigh a good 30-40% more. The standard of made in China devices (but Koreans are no exception) is about 16 centimeters and above in height, for 200 grams and above in weight. The mini makes all the difference in the world if you want to put it in any, but really in any pocket. It's even in the jeans mini-pocket.
Dimensional discourse aside, otherwise the mini is an iPhone 12 in all and everything. There are all the key elements common to the full range of iPhone 12 (Pro included): new square-edged design, Ceramic Shield (reinforced glass), powerful A14 Bionic processor, 5G (but not for millimeter waves, reserved for American models), MagSafe. The latter travels a little slower, 12W versus 15W in charging of the older siblings.
iPhone 12 mini has new Oled Super Retina XDR display: given the only 5.4 inches of screen it even has a higher definition of the larger iPhone 12, 476 ppi versus 458. Here, the screen: if you want a super-compact smartphone (it is a little larger than the historic iPhone 5 whose design resumes, but it is more compact than the iPhone 8 and iPhone SE 2020, while having a more generous screen – 5.4 versus 4.7 inches – thanks to the minimal frames) you will have to accept compromises on video and keyboard, which are inevitably also smaller. But if you are looking for the small smartphone you already know it.
The other compromise is on the battery. Inevitably it is smaller, it has less mAh: iPhone 12 mini has a range that is 35-40% less than an iPhone 12 Pro Max. You will do between 4 and 5 hours of active screen per day (standard use, if you play a lot you go down of course), which are not very few and that allow you to get to the evening as Apple promises. But it is not a "battery phone" and if you plan to keep it for a long time the future spread of 5G is to be taken into account (in 5G it consumes 15-20% compared to 4G).
The camera is the same as the iPhone 12: Apple's "computational" algorithms, from Super HDR 3 to Deep Fusion to improved Night Mode (now it also goes on the ultra-wide-angle sensor) do their job magnificently, although in some situations you will regret the absence of a telephoto lens to get closer to the subjects.
If you have been waiting a long time for a smartphone to replace an old iPhone 6, 6S, 7 or a first generation SE and look for the right smartphone to use (also) with one hand the iPhone 12 mini is the right one. We recommend adding 50 euros and taking the version with 128 GB of data space, although 64 GB can be enough if you rely a lot on the cloud and do not intend to install too many apps and games. If instead you want to be tempted by a more generous screen the iPhone 12 option is around the corner, at 100 euros more than the mini.
Then there's the iPhone 12 Pro Max, this year's true top of the range. Compared to the 12 Pro, the Max adds a more generous battery, with a 10% additional autonomy: in 4G/wifi you can easily exceed 7-8 hours of active screen, an excellent figure. And then there's the screen: 6.7 inches, almost 3 million total pixels, is not only the largest display ever put in by Apple on one of its phones, but it's a real pleasure to watch and use. With this size, the iPhone becomes a working tool, able to visualize well and allow interventions on spreadsheets and documents, or a substitute for the tablet for games and TV series on the move.
Speaking of size, the talk here flips over the mini: iPhone 12 Pro is huge (over 16 centimeters, although in 2020 we tried several even higher Androids) and heavy (226 grams). In many pockets she struggles to get in, tucked into a jacket makes her hang on one side. In winter you put it in the jacket, if in summer you go around in jeans and t-shirt maybe it is not the product for you.
Finally, there is the talk of cameras. Unlike last year, this was to be called 12 Pro Plus rather than 12 Pro Max. It's not only bigger (Max), but it has something in "plus" compared to the 12 Pro. It carries a sensor on the main lens, the wide-angle, larger, the largest ever inserted on an iPhone. And that sensor is mechanically stabilized, unlike the 12 Pro (and other smartphones), in which (micro)lenses are stabilized. These solutions bring even more quality to the shots than for a smartphone, however excellent it is already in photos such as the 12 Pro, they are difficult. Situations with little light, violent controls, subjects not perfectly stationary, night shots. It also stabilizes the videos even more, that as with the 12 Pro, here they benefit from the possibilities of being shot also in 4K at 60 Fps with HDR support and compatibility with dolby vision format. When it comes to portraits, the micromosso is also shot down by a faster autofocus that takes advantage of LiDAR, another novelty of this year's Pros.
On iPhone 12 Pro Plus we will come back later with a photo trial. But the first few days of use tell us that the margin compared to the iPhone 12 Pro exists but it is small and is not easy to appreciate. You can find it by taking photos in the evening, to subjects in dimly lit environments, taking advantage of Night Mode or advanced features such as the Timelapse Nightmode by putting the iPhone on an easel (to better understand what we mean you can take a look at the shots of photographer Austin Mann).
Differences that can be seen better by pressing a similar smartphone during a nice trip. Which, with the pandemic going on, we have to postpone to happier times.
In general the iPhone 12 Pro Max leads us to a reflection on the very meaning of premium smartphones. Their added value is (was it?) the ability to be a pocket condensate of an office, a 360-degree multimedia leisure tool (music, movies, TV series) and, in the case of iPhones, also a camera and camera. But the moment the virus resets travel for so many of us – leisure or work – and when even the office has moved home and the TV to watch series and movies is in the next room… so how much point does it make to spend a lot of money on a formidable pocket computer?