Dr Disrespect's Midnight Society Features Halo And Call Of Duty Veterans
With his latest venture, the 'Two-Time' returns to game development.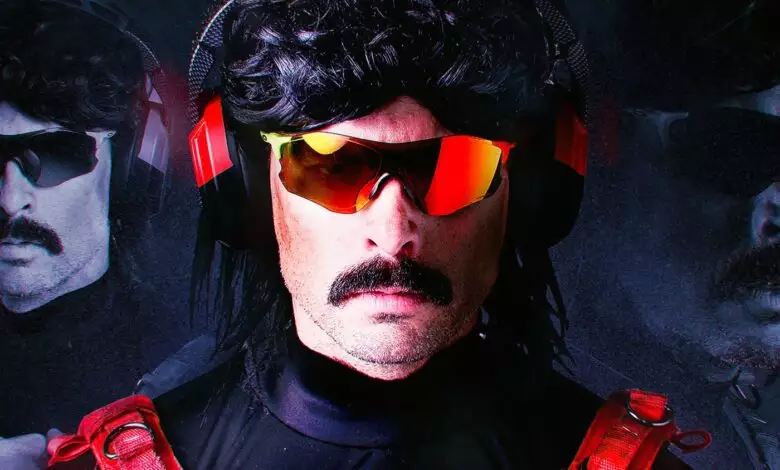 Herschel 'Guy' Beahm, a.k.a. Dr. Disrespect in the streaming world, has announced the opening of his Triple-A studio, dubbed 'Midnight Society.' He is joined by industry veterans such as Robert Bowling and Quinn DelHoyo, who worked on Halo and Call of Duty, respectively.
This announcement is no surprise, as Beahm has previously stated his wish to create his studio. He even advertised a position for a studio head, which appears to have been filled by Bowling.
With a distinct game development and publishing model, Beahm's intends to take a different approach than the mainstream Triple-A studios (as reported by IGN). "Our players are the lifeblood of our games," Bowling explained, "and so often games are designed in a bubble, with few touchpoints for the players to help shape the final product before it's too late." Our approach is completely transparent, with the goal of creating experiences that evolve with our players.
"My vision is to create games that defy the one-and-done publishing model, and to reward all of the fans and influencers who help them succeed." "I can't wait to show everyone what we've got planned." Beahm elaborated. Midnight Society is currently working on a PvP multiplayer game using Unreal Engine 5 and is hiring for a variety of roles.
Given that Beahm is a former developer, this venture appears to be ideal for him. He used to work as a level designer for Sledgehammer Games before becoming a full-time streamer, and he has created numerous multiplayer maps for Call of Duty: Advanced Warfare. Given his expertise in the field, as well as the experience of Bowling and DelHoyo, this venture is one to look forward to.
Beahm had a difficult year in 2020-2021. In June 2020, he was permanently banned from Twitch, and in August 2020, he began streaming on YouTube. He recently announced that he discovered the reason for his ban and intends to sue Twitch.
Because first-person shooters are his preferred genre for streaming, Beahm has always been outspoken in his criticism and feedback. This makes his first project one to keep an eye on because he will be able to demonstrate exactly how he envisions a game to be.