Vizio V-Series V5
The same pricing, perks, and issues as last year's model.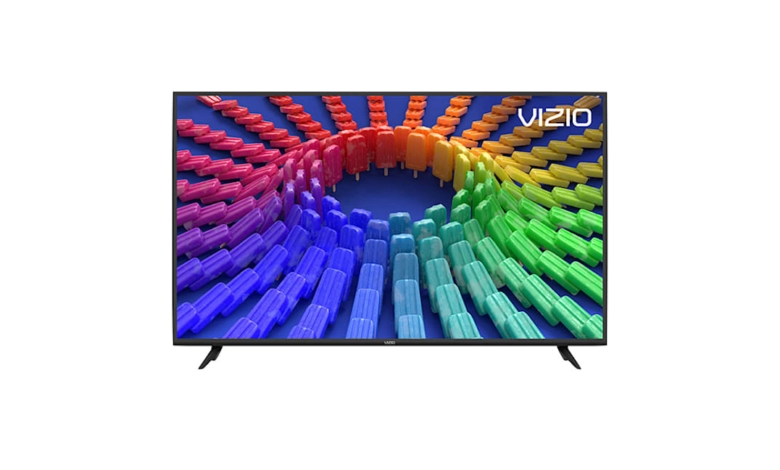 There are many aspects of the 2020 Vizio V-Series that have been brought back in a 'new' Vizio V-Series (2021). HDR, Dolby Vision and HDR10+ are all included in this 4K UHD TV that costs under $500. It also has three HDMI 2.1 ports with [email protected] and comes with built-in Chromecast and AirPlay.
It's disappointing to see how little has changed, given the price increase of around $100 across all sizes from last year. We've brought up some of the same issues from last year's review, namely the poor viewing angles. Additionally, you'll want to buy a sound bar.
I have used it for several weeks and found it to be easy to use and have a competent visual performance that I become more familiar with as I use it. Anyone who has never seen a 4K TV before will enjoy it, but those who are accustomed to higher brightness or refresh rates may take a while to get used to it.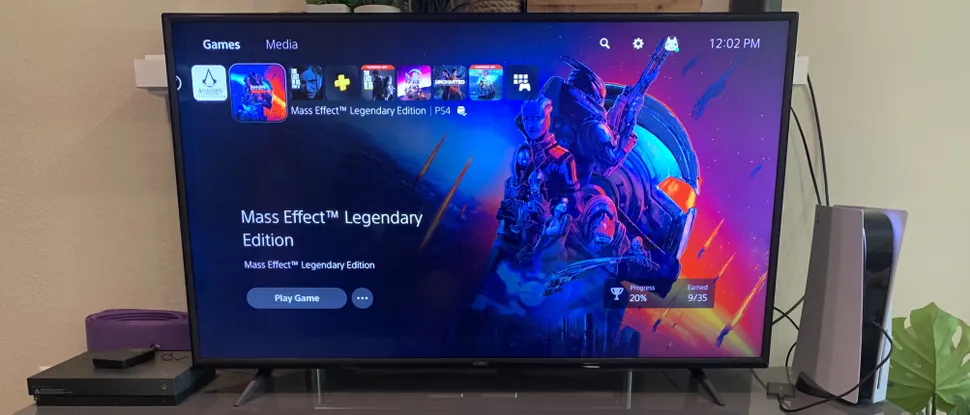 Design
Since last year, not much has changed with the Vizio V-Series (2021). However, if you're bothered by the bezels, you can get rid of them entirely by upgrading to the V6 model, which has none on the top or sides. Nothing about this set should shock you unless you've only ever seen more expensive ones.
Our tests revealed some wobbling after we installed the panel into the stand feet. People who live in earthquake-prone areas (such as California) might prefer something a little more robust. Otherwise, unless you accidentally knock into it, you shouldn't have any issues, and you can always mount it if you do.
The 2021 V-Series, like its predecessor, has three HDMI 2.1 ports, one of which is eARC compatible, and full array lighting. Auto Low Latency Mode (ALLM) and 4K 120Hz support are absent from the HDMI 2.1 ports when using next-generation consoles at their highest graphics settings. Dolby Atmos and other high-end audio formats can be supported by the Vizio's lone eARC port.
In addition, you'll find audio out, optical audio out, and AV ports, as well as an ethernet port, an antenna port, and a USB 2.0 port.
The remote control has been reworked to look more like a streaming dongle's remote. With the new Vizio Voice button for voice commands, a feature requested from last year's review, the previous number buttons, CH +/-, and Previous have been replaced.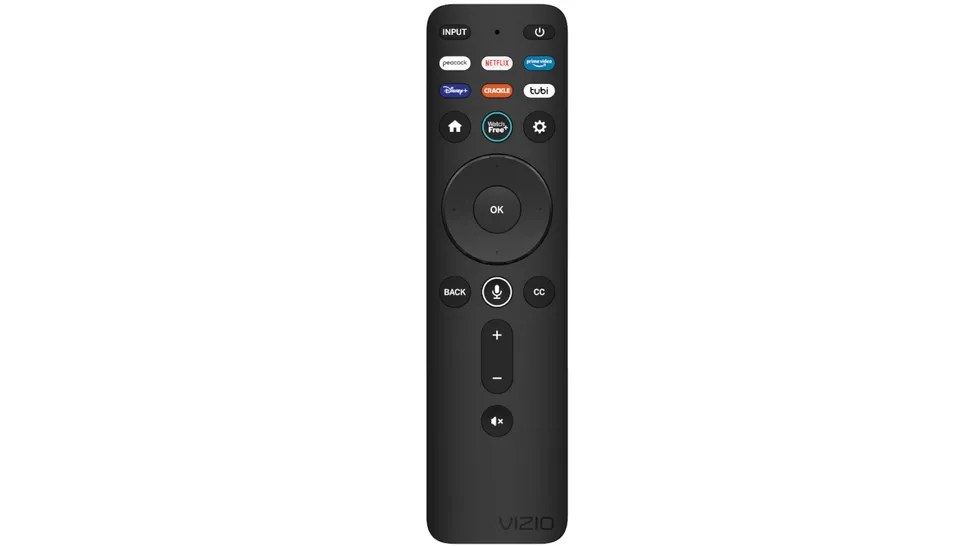 Because the model hadn't been officially released, pressing the button resulted in a message saying that Vizio's servers were 'temporarily unavailable.' As soon as we can actually test the feature, we'll update the review.
Streaming apps and features (SmartCast)
It's back for Vizio's V-Series 2021 with SmartCast, the smart streaming ecosystem. The built-in Chromecast or AirPlay 2 can be used to stream content from your phone, or you can use Vizio's WatchFree+ to watch live TV channels.
Some of the available apps are Apple TV, The CW on Disney+ and Disney+, Hulu on Netflix, Netflix on Paramount Plus, Peacock on Pluto, Prime Video on HBO Max, and YouTube/ YouTube TV on YouTube/ YouTube TV.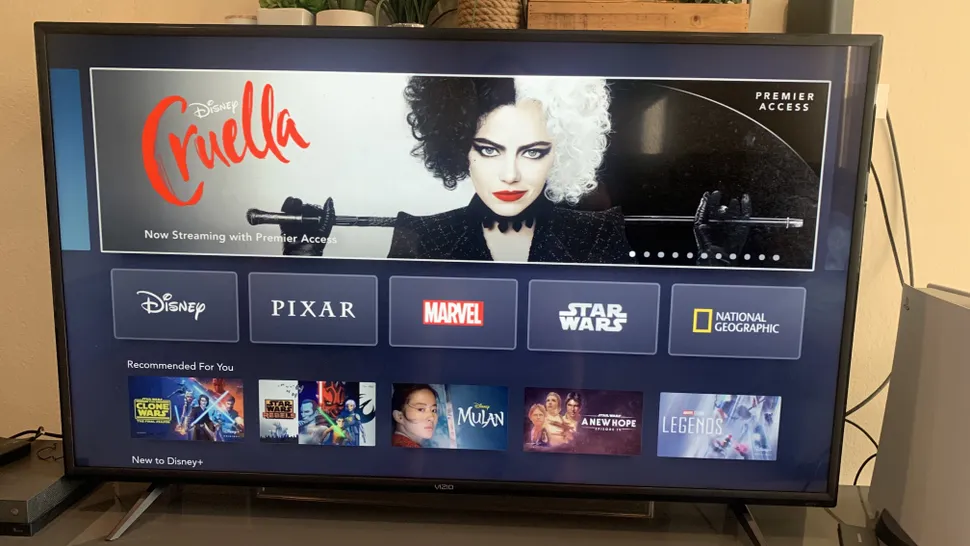 AirPlay, SmartCast, TV (if you have a cable box), and WatchFree can all be accessed via the input button.
For example, when playing games or watching a movie with Dolby Vision enabled, V-Series TVs automatically adjust their picture and audio settings to match. Even the top of the panel displays relevant information, such as if a movie is HDR10+ or if your console is set to stereo.
SmartCast and Vizio's 2021 software performed admirably as a whole. When we tested the 2020 TV, AirPlay and Chromecast didn't work at all, but now they do. Using the SmartCast home or launching new apps can take a few seconds to load, but this is to be expected on a low-cost TV.
In some apps, the menu text is oddly low-resolution as if it isn't optimized for 4K, such as SmartCast, WatchFree, and others. It has the effect of making the menus look like they belong on an old FHD TV, and the smaller text may be more difficult to read for those who are blind.
In addition, we'll point out that the new TV remote works well enough for streaming apps with streamlined controls, but it's a pain in the ass to use for live TV or cable, because you have to scroll through each channel slowly one by one.
Finally, on the final morning of testing, the Vizio refused to show the inputs from the PS5 and Xbox. This was an anomaly. A quick reboot of the TV in the Admin settings was all that was needed to get things back to normal.
Visual Performance
PlayStation 5 and Xbox One X owners will be unable to make the most of their new consoles with the Vizio V-Series (2021). Despite the fact that it isn't a bad television, it is a compromise nonetheless.
With Vizio's Auto Game Mode and HDMI 2.1 ports, the V-Series offers a 4K 60Hz TV with ALLM that automatically activates its low latency. If you buy the 70- or 75-inch V6-Series, you can get AMD FreeSync and a higher Dynamic Motion Rate, but we only received a 55-inch unit for review, so we can't comment on how well they work.
Aside from the fact that you'll be able to play most of your favorite games at 120 FPS, the V-Series will meet your gaming needs. Aside from a few minor graphical issues, we were pleased with its picture quality, low input lag, and auto-calibrated settings for games over the past two weeks.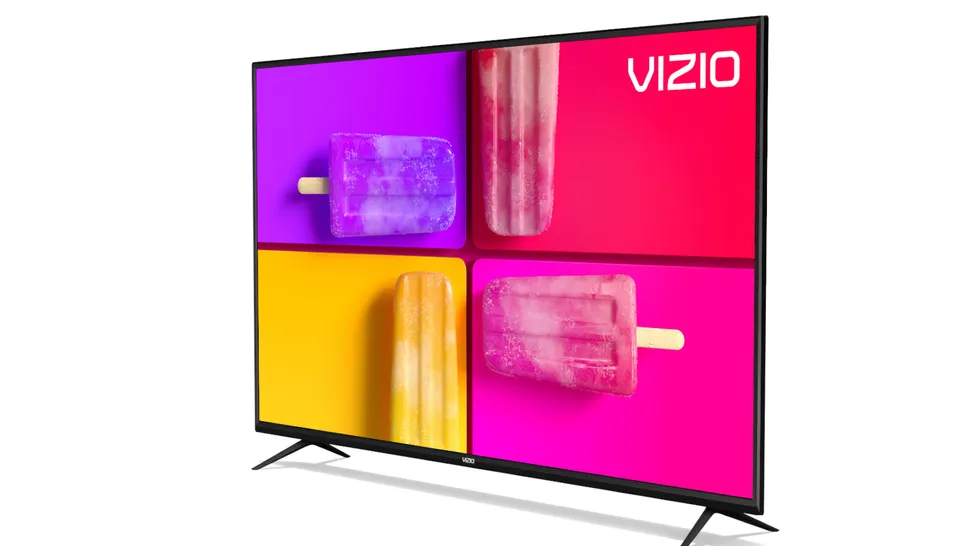 As a result, the set's shortcomings, such as its judder problem, are more noticeable while watching movies and television shows.
The 2021 V-Series, like the model from the previous year, does not get very bright. Vivid or Bright modes can help with this, but HDR content tends to get oversaturated when these modes are activated. Due to the poor lighting, Knives Out's vibrant CGI backgrounds suddenly looked unrealistic, while Black Panther's black actors' faces appeared cel-shaded and darker. Both films suffered as a result.
With Calibrated mode, we were able to achieve a more even display that was just a little bit darker.
In addition, issues with contrast at viewing angles other than perpendicular to the axis are back. The V-Series is best suited for people who plan to sit in front of the TV on a regular basis, as there is a noticeable dip in visual quality when sat to the side.
While the V-Series is capable of handling HDR and Dolby Vision content with some trepidation, it performs better when the lighting is bright. However, people who are used to lower-priced TVs will likely be dissatisfied with the picture quality because of the lack of brightness.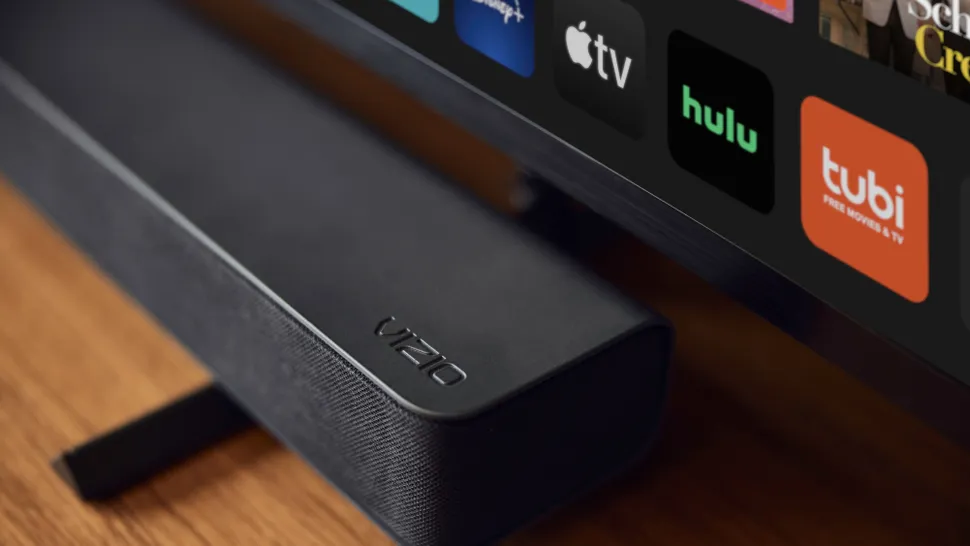 Audio
If you don't typically purchase a soundbar or home theater system for your televisions, this section is for you. The V555-J is loud enough on its own. You won't have to crank up the volume to hear the dialogue or watch the explosions in the movie. Dolby Atmos and DTS:X pass-through are also supported by this device.
Disconnecting my Vizio soundbar in order to listen to the TV's isolated audio was a new experience for me. When heard, the dialogue was often thin and thinned out by the lack of a dedicated subwoofer.
In the short term, you can get by with TV audio, but in the long run, it's worth it to invest in a soundbar. To help you narrow down your options, Vizio recently introduced over a dozen brand-new models.
Vizio V-Series V5 Review
Performance - 8
Display - 8.6
Cost - 7.4
8
8/10 Total Points
Since 2020, the price of the V-Series has gone up, but given how little has changed since last year, it's not clear why. Although it's an entry-level, 4K TV with HDMI 2.1 ports, it still has a few drawbacks in terms of its visual quality and performance.