Review of Windows 11
Improvements are needed in the finer points, but this is a solid product on the surface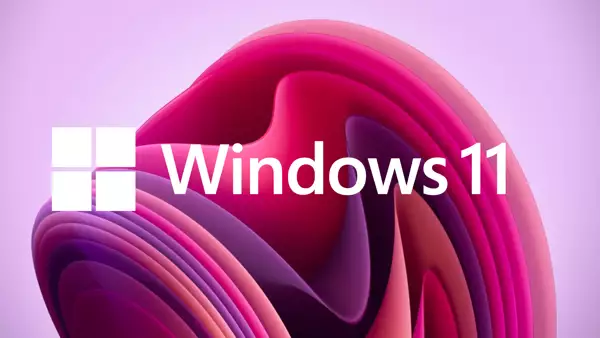 Windows 11 is finally here – which is unexpected given that Windows 10 was hailed as the final Windows upgrade – one that would receive updates for years, if not decades.
Windows 11 is now ready for download and installation, and for this review, we spent time with the final release. If you run into any problems after downloading Windows 11, consult our guide on fixing Windows 11 bugs for assistance. Our Windows 11 features center will be updated as Microsoft brings new features to Windows 11 over the following months and years.
However, there is a saying that you must either move with the times or be moved by them, which may explain why we are now witnessing Windows 11, the operating system's first substantial update in years.
With a revised style, new-look apps from the past and present, and an improved touch interface, this upgrade appears to have geared to casual users, and a lesser extent, power users.
There is undoubtedly much space for improvement in Windows 11, but for now, it is an enticing update that seeks to set Microsoft's future for the next decade, both in terms of software and hardware.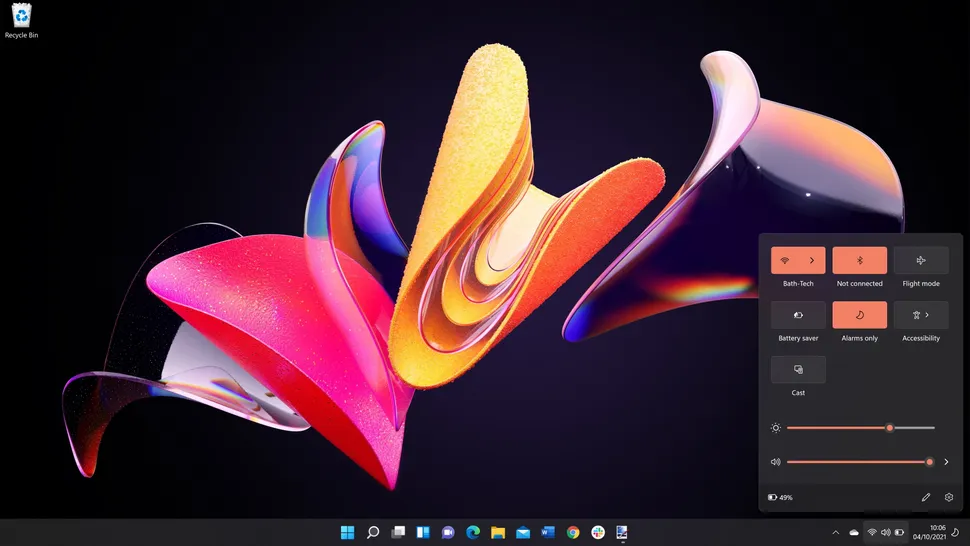 The cost and the availability
Windows 11 is available for free to anyone who fulfills Microsoft's system requirements.
The upgrade is available in two flavors: Home and Pro. While the Pro version is geared for business customers, residential users may appreciate encrypting their hard drives with a more robust encryption level for added security.
However, most ordinary users will not notice a difference if they opt for the Home version. Every unique feature in Windows 11 Pro is designed for business, not home-usage. The Pro edition is unnecessary if you use your PC for creative work, gaming, or simply casual use.
While the free upgrade is a beautiful addition, the communication surrounding the system requirements in the run-up to the release of Windows 11 has been abysmal. TPM was initially a fringe topic – but it has risen to prominence as a key talking point, with many users still unsure whether their PC is compatible.
A Microsoft account and an internet connection will be a new necessity for everyone who wishes to enjoy Windows 11. Without these, you will be unable to proceed past the setup screen. While this is understandable from one perspective, it may frustrate others who wish to use a PC on an as-needed basis without creating an account or requiring constant access to the internet.
Additionally, there is the issue of data collecting. Since the upgrade was made available for use in the Insider Build program to test Windows 11, there is no way to disable it, raising questions about why there isn't one.
Microsoft has already gotten into hot water over the data it collects from users. There was enough backlash that the company made it easier for consumers to manage what information was shared in Windows 10.
It's therefore unfortunate that Microsoft appears to have taken a step backward with Windows 11. Hopefully, in the future, it will be more explicit about the data it collects while also giving options to enable consumers to choose what is – and is not – shared.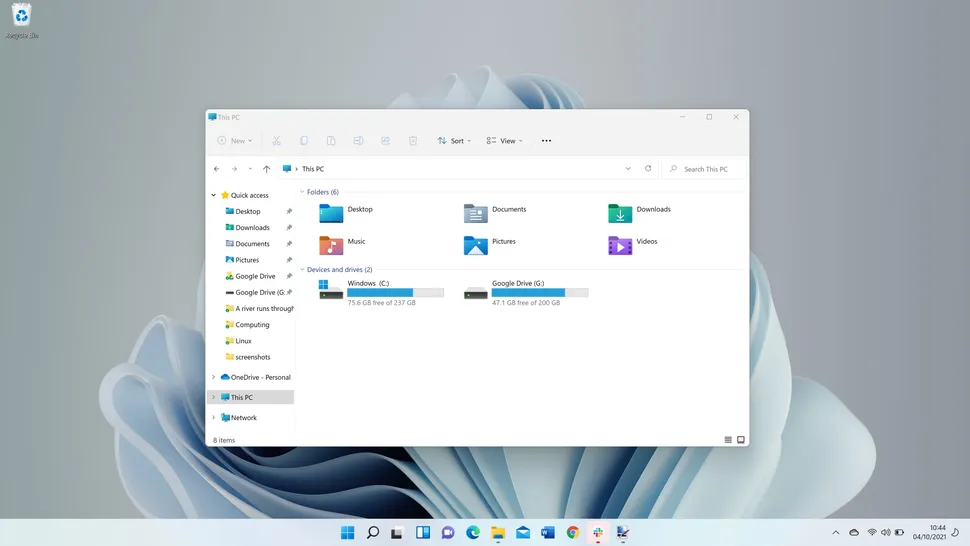 A New Look
Microsoft made a point of mentioning in its June 24 presentation of Windows 11 that the user interface has been significantly redesigned. The new design language, dubbed 'Fluent design,' is the successor to the Metro design language introduced in Windows 8.
At first glance, it appears to be excellent – everything seems to be current and refined, and File Explorer has been updated, as have the context menus so that they no longer resemble the fourth version of Windows XP.
However, it is only upon further examination that the parallels to Windows 10 become apparent. For instance, if you right-click a folder and select 'Properties,' you'll get the same settings as before, but with rounded buttons and a new icon.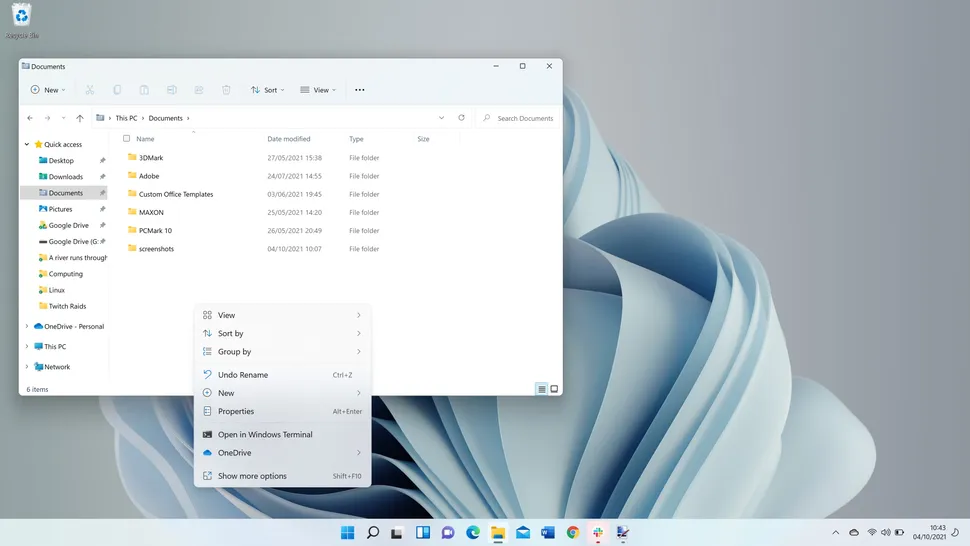 After a while, it dawns on you that this is a Windows 10 reskin. While this is a significant step forward, additional effort is required. Eliminating the Ribbon interface from File Explorer and other built-in apps is an excellent place to start, as you now have ten icons on the toolbar rather than the four tabs and innumerable options present in Windows 10 and prior versions of the operating system that used the Ribbon layout.
It's one of those instances in Windows 11 where a terrific first step is necessary, but a massive leap is required for more.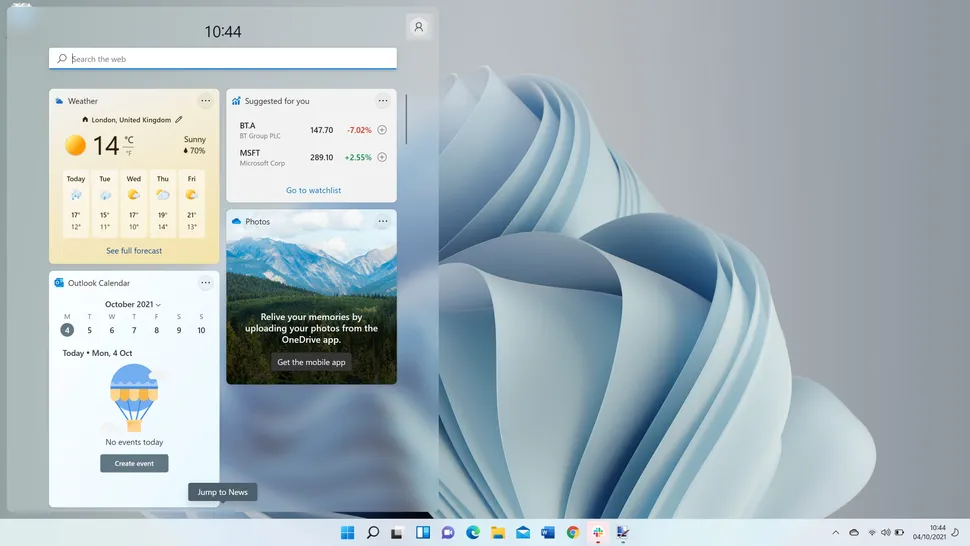 Gadgets have been reintroduced in Windows 11 but are now referred to as 'Widgets.' Similar to macOS, these are located in their sector and cannot be freely placed on your desktop. They are accessed through a swipe from the left-hand side of the screen, and they provide bite-sized information at a glance.
The only odd feature is the search bar in the widget window; it feels more like a shortcut to the Bing search engine than a widget.
Additionally, we observed that adding work accounts to a Calendar widget does not work, but Microsoft informs us that this is a known issue and that a remedy is on the way.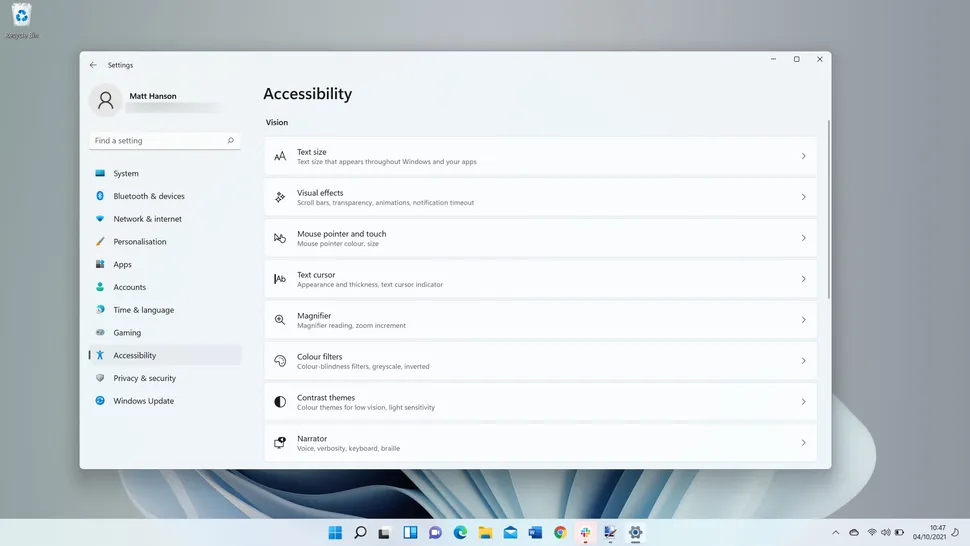 Accessibility
A significant improvement in Windows 11 is the increased emphasis on accessibility. It's termed 'Accessibility' rather than 'Ease of Use, which could be misleading, but that's just the beginning for Windows 11. New choices for audio alerts can now notify visually challenged customers when a message box opens, and an update is ready, and much more.
Additionally, voice typing can assist other users in converting voice to text, whether for the Edge address bar or for composing an email. Further, there is improved support for magnification applications, speech commander apps, and screen readers; however, not all of these features will be available at launch.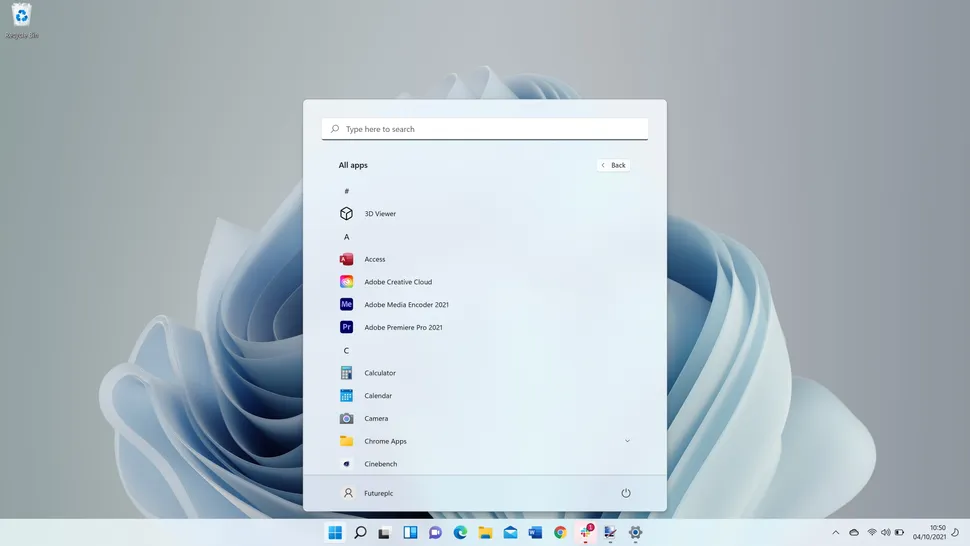 Start Menu
Let's get straight to the point: Windows 11's new Start menu requires improvement. It feels incomplete as if it's a stopgap between Windows 10 and the forthcoming Surface tablets' touch interface.
Advertisement
Visually, it appears to be flawless, yet upon closer examination, the flaws become apparent. Everything is centered, beginning with your apps and ending with a 'Recommended' area. This is an odd placement, as it displays your recently used files and applications but does not allow you to clear the list. When you select 'More,' you're presented with an extended list of files, each with a date and a location.
Additionally, when you attempt to search for something, it launches the Search app, which is a bit disorienting compared to the Start menu. It lacks the unification of the Windows 10 Start menu, which allows you to search for something and instantly see the results. It feels unfinished and slower than it was previously.
Another issue is the Taskbar itself, where the Start menu and icons now default to the center. Again, this makes sense from a usability standpoint if you're using Windows 11 on a tablet device, but not with a mouse, and you'll most likely want to revert to the left (which, thankfully, can be quickly done through the Settings app).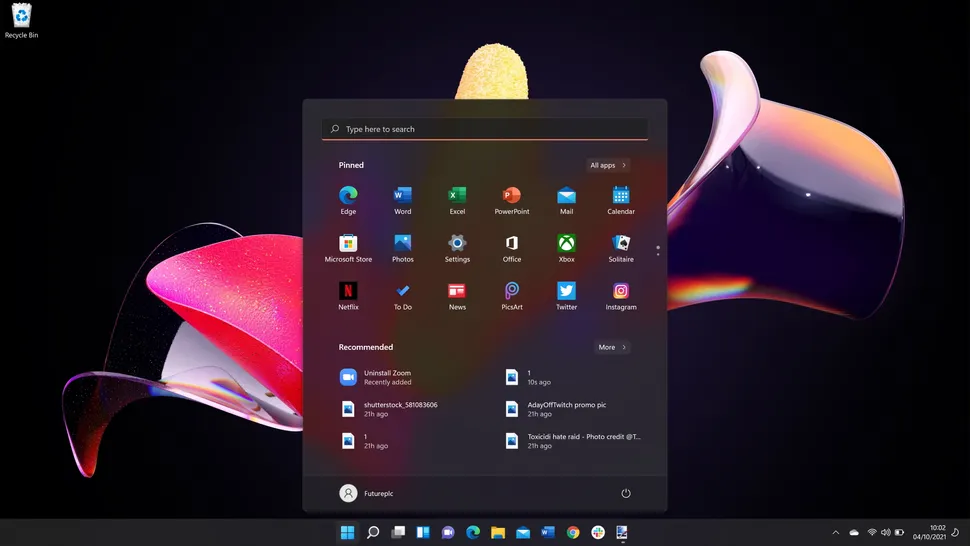 While there is some promise here, it requires polishing. Hopefully, once Windows 11 is widely available, feedback will persuade Microsoft that the new Start menu requires revision. Perhaps this design is suitable for tablet mode as a starting point. When used on devices without a touch display, the icons and Start menu can revert to their previous location and orientation, making them more accessible.
Microsoft has informed us that they are monitoring the Feedback Hub, which displays user suggestions for Windows 11. The Taskbar and Start menu may see additional changes in the coming months.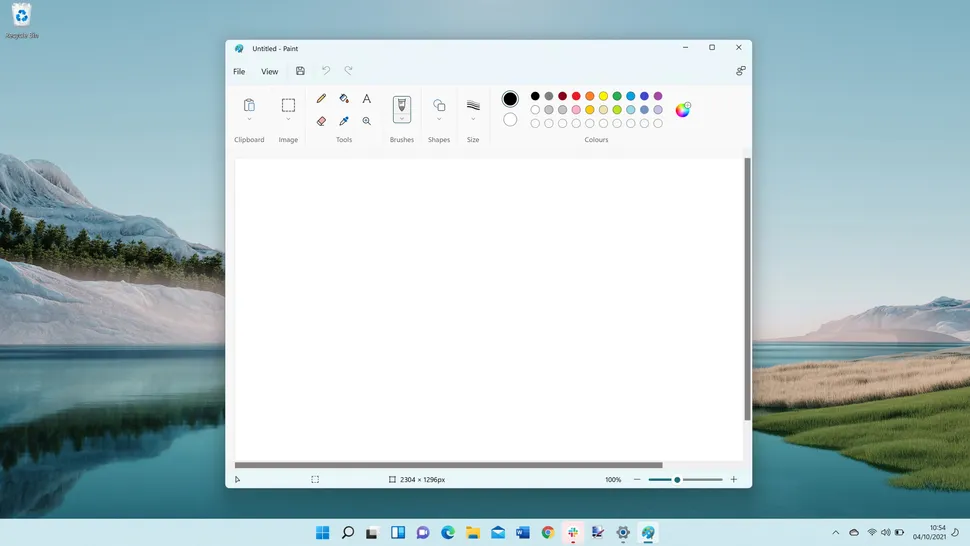 Apps pre-installed on Windows 11
One recurring theme across Windows releases has been the neglect of built-in applications such as Paint, Snipping Tool, and others. However, they have all been renovated and upgraded in Windows 11, which will gratify many consumers.
The goal with these appears to be a design that works well with both mouse and touch input, which it accomplishes most with these apps. Paint is now again enjoyable to use, and Snipping Tool is the only tool that allows you to select how you crop apps and save them as images.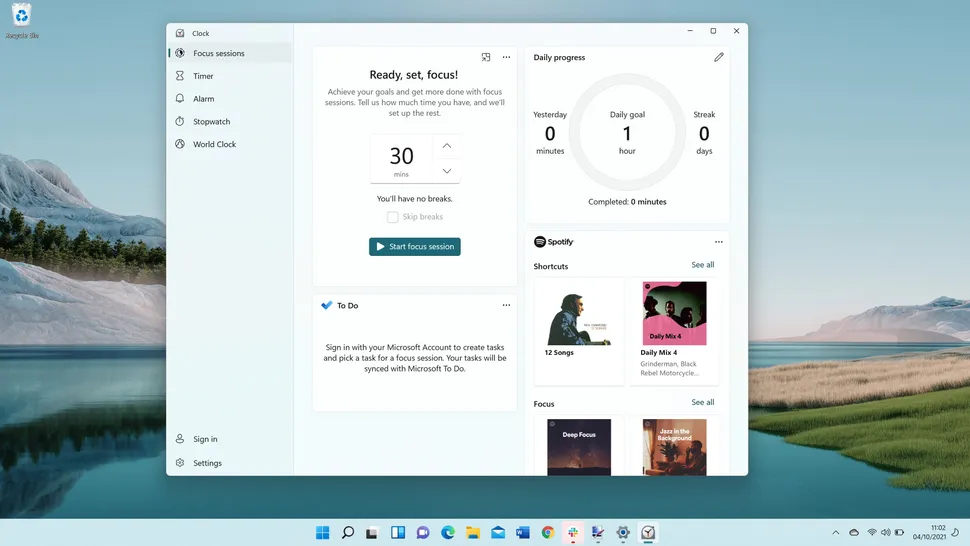 The clock is an unexpected app that has been redesigned here as well. Now, it's where you can manage your time to work, courtesy of 'Focus,' a feature akin to one of the tentpoles of Apple's iOS 15 release, in which Focus enables you to create profiles that can be automated based on your calendar, location, and more.
Each of these programs now appears to be consistent with Windows 11 – there is no mix of Fluent Design and Metro design which Windows 10 achieved. Everything seems to be polished, which is fantastic to see from Microsoft.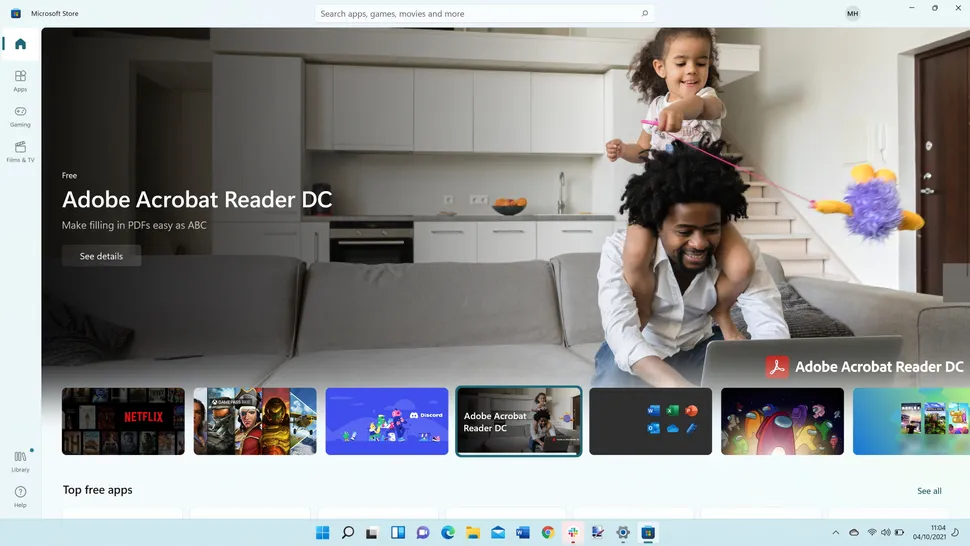 Microsoft Online Store
The new Microsoft Store is another prominent feature of Windows 11. It's no secret that it's felt a little neglected in recent versions of Windows 10. However, the new Microsoft Store appears to be where users may securely browse apps and even third-party stores.
Its design is straightforward, with a search box at the top returns immediate results and three categories to choose from in the left-hand sidebar.
It's an excellent storefront for new and beginner users, and it's a compliment to Windows 11 since it's going to save a lot of time for many individuals, particularly those who have a new PC and want to swiftly and download essential software.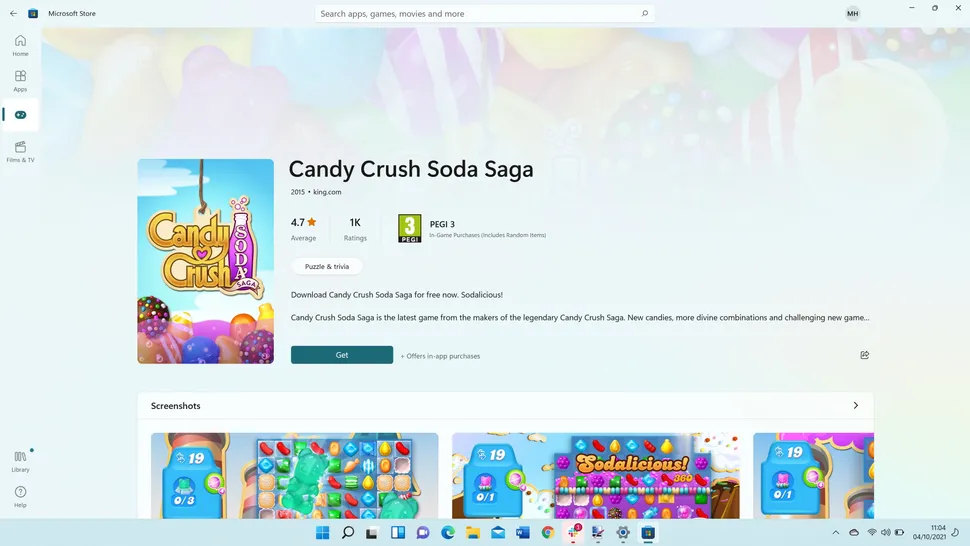 While it was reported that Android apps from the Amazon Store would be available at some point, it appears that we will have to wait until a future update in 2022 to install apps like TikTok, Instagram, and others.
Other features included in Windows 11
Apart from the new Fluent Design redesign, Accessibility, and the Microsoft Store, Windows 11 features are exclusive.
When you first boot a PC with a fresh Windows 11 install, you'll be prompted to migrate files and your desktop to OneDrive, similar to how macOS's Migration Assistant works. It's a handy tool that will benefit many people, mainly as it can alleviate some of the stress associated with setting up a new PC for the first time.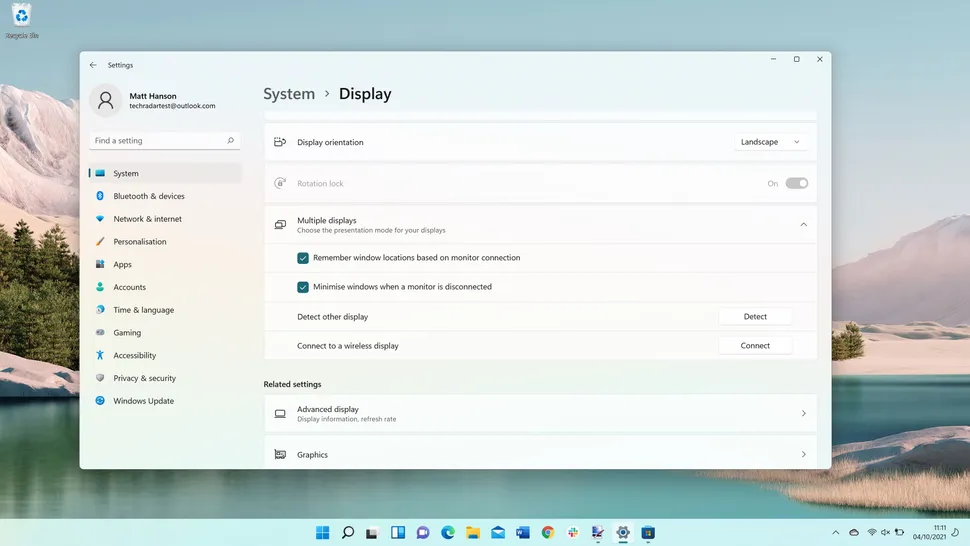 Additionally, there is a new approach to managing many open apps called Snap Groups. While this is mainly geared toward touch screen devices, it is a vast improvement over the snapping of windows introduced in Windows 10. It makes managing a multi-monitor setup much more manageable.
Parallel to this, improved multi-monitor support is included in Windows 11, with the update remembering where specific apps were put when a laptop is disconnected from an external monitor, for example.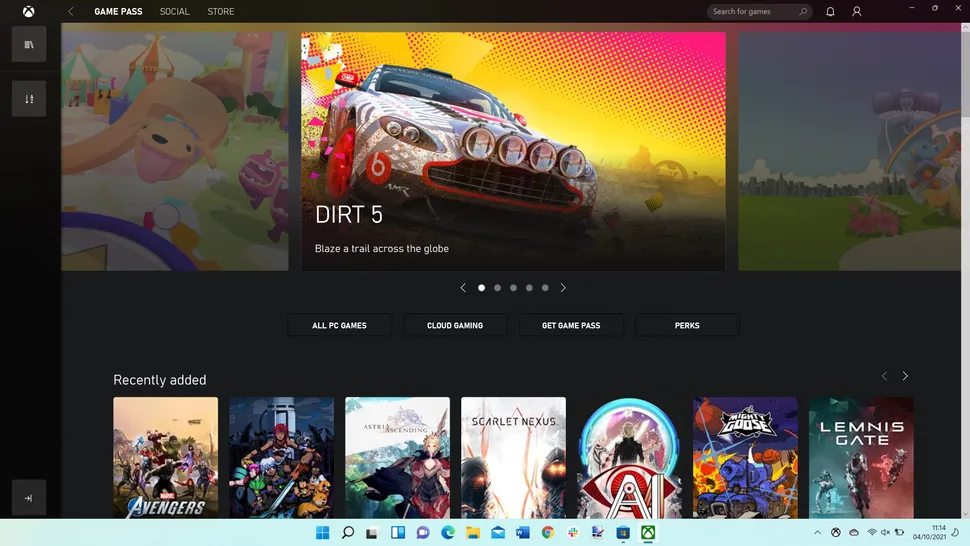 Windows 11 gaming
Gaming on Windows has had its share of ups and downs over the years, from Games on Windows Live to the stripped-down Xbox app in Windows 10.
However, Microsoft has made gaming a focal point of Windows 11, with the Xbox app now incorporated and more tightly connected.
Additionally, improved HDR support for games has been introduced, as has Auto HDR, which enhances the contrast of non-HDR games.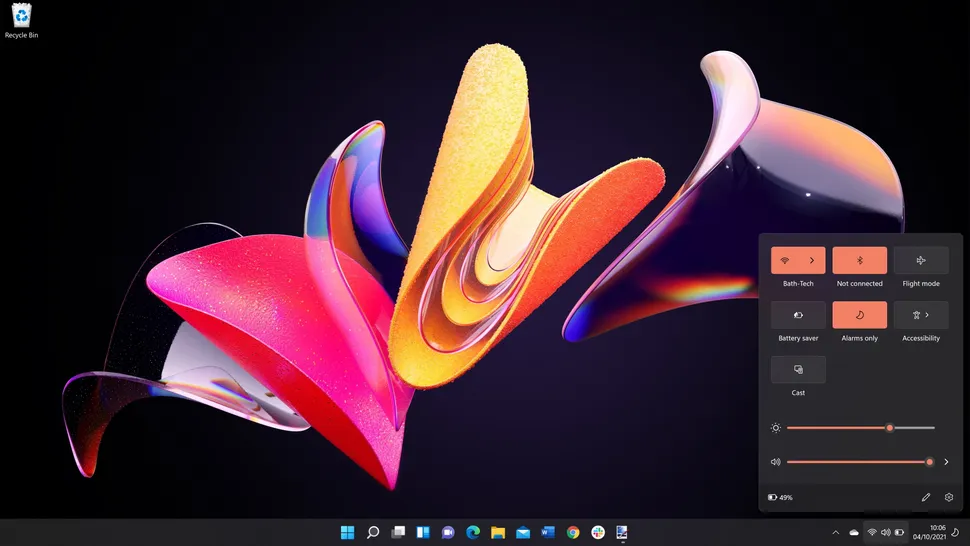 Final judgment
This is the first of several Windows 11 releases, and based on what it delivers, it's an excellent start. Fluent design is a perfect replacement to the Metro design that has been dominant since Windows 8, and it modernizes the Windows-style and color palette.
However, despite changes to Explorer, Paint, Snipping Tool, and other apps' buttons, the redesign frequently feels like a reskin of Windows 10 at present. As you progress more profoundly, you'll notice that the features remain the same, but with rounded corners and a new icon.
Meanwhile, an upgraded Microsoft Store was long overdue for Windows, and it's effortless to use. Along with Amazon's upcoming Android apps, it's going to be an excellent starting point for casual users looking to organize their apps.
While this is an excellent start for Windows 11, Microsoft needs to dig deeper and optimize how other apps, such as Disk Management and even Notepad, perform with Windows 11. If you use a PC infrequently, you're likely to enjoy Windows 11. Still, anyone who uses it for business or gaming for more than eight hours a day may find it to be an incremental update – which isn't necessarily a negative thing.
Our Final Verdict
Windows 11 will be remembered for bringing Windows up to date with its updated design and better ways of discovering and downloading apps. However, there is still room for improvement in future releases, such as clarifying system requirements and making Fluent Design more than just a slick reskin of the original.