iBuyPower RDY ELIBG207
The best-in-class gaming experience that surpasses even the most expensive previous-generation systems.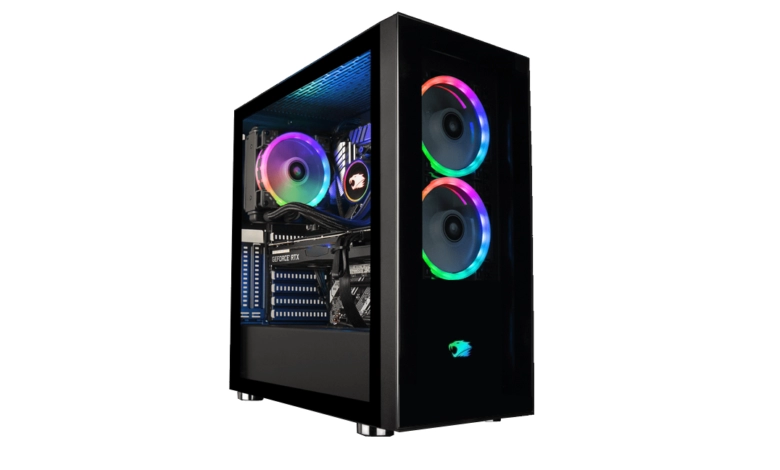 I had never heard of iBuyPower before receiving one of their RDY machines for review, despite the fact that the company was founded in California in 1999. For years, the company has been marketing prebuilt computers to gamers and enthusiasts, both through traditional advertising as well as partnerships with teams in the eSports arena, component suppliers, and game developers.
The RDY ELIBG207 is a high-end machine aimed at gamers and priced to appeal to the PC elite who might be used to building their own machines. It feels like the natural evolution of that legacy. Prebuilt gaming PCs like this one are some of the best on the market, with a focus on top-of-the-line performance components and trimming fat where necessary to deliver a plug-and-play rig that easily rivals a DIY machine but costs less. There is a DIY price of $2893.37 listed on the iBuyPower website for the ELIBG207, which is close to the price I paid for a similar machine I built at PC Part Picker (the Part Picker machine came in just over $2700 but also lacked some proprietary parts). The RDY, on the other hand, costs just $2599.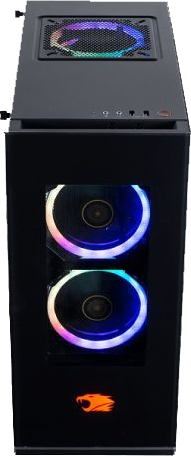 With pulsing RGB lighting and a subtle logo on the bottom of the tempered glass front panel, the RDY chassis is a fairly standard mid-tower case. An equally stunning piece of tempered glass covers the left panel, which is secured in place by four thumb screws. A grate in the top aluminum panel reveals an RGB-lit ventilation fan. Colorful LEDs and the MSI motherboard's gunmetal finish make this a very eye-catching computer. Aside from that, the XPG Spectrix RAM fits right in, being a stark white color with its own bars of blazing RGB illumination. While in a brightly lit room, the RDY looks like a futuristic cube that emits hypnotic pulses of color.
It's ridiculously easy to get into the case's interior. Four thumb screws on the tempered glass panel can be removed to access the motherboard, while a pair of captive screws on the aluminum right panel can be removed to access the HDD bay, PSU, and cables. The ELIBG207 has a lot of room for expansion, and it's incredibly easy to get in and start tinkering with the machine. On the board, there are three Gen 3 PCIe x16 slots and two PCIe x1 slots, as well as room for up to 64GB of RAM and two M.2 SSDs, as well as five additional SATA drives to supplement the included 1TB 2.5″ SATA SSD. Given how hungry modern AAA games are for storage, the addition of SATA and M.2 slots is a good thing to have.
The only thing I don't like about this drive is how empty the HDD bay is. Even though two additional drives are likely sufficient for most users, the lack of six SATA ports on the motherboard makes it feel a little constrained when paired with a bay that can only fit two drives.
The RDY ELIBG205 is packed with powerful components capable of running games at 4K Ultra HD resolution. With a Core i9-9900K, 2080 Ti-powered beast like this, most games can be comfortably played at 60 FPS on high settings, and even the ultra-demanding Metro Exodus ran above 30 FPS on 4K Extreme at Ultra. The RDY also smashed the 3D Mark benchmarks, clocking in at 16,257 Extreme (1440p) and 8,434 Ultra (720p) (4K). It costs $200 less than the Corsair Vengeance 5180, which scored 12,515 in Extreme and 6,522 in Ultra. I've spent about 20 hours playing Ubisoft's massive open-world shooter, The Division 2, on the RDY and it has consistently delivered 50+ FPS frame rates throughout the entire experience.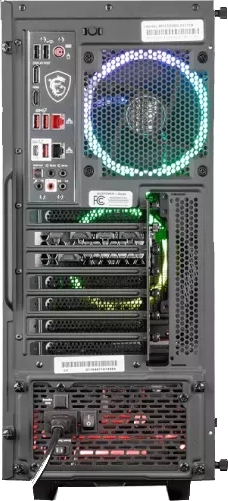 The RDY is the only prebuilt that I've found to be capable of consistently delivering a 4K Ultra experience at a frame rate close to 60 FPS. Contrast this with Alienware's Aurora R8, which costs $2,774.99 and has a frame rate of 30 FPS in the same games. The RDY's 9th Gen processor, which can be overclocked, also provides excellent productivity performance.
Even though the iBuyPower keyboard and mouse that come with the RDY aren't exactly top-of-the-line, they'll suffice until you can afford the best gaming keyboard and best gaming mouse. You won't be burdened with unnecessary power cables that clutter up the case and get in the way of future upgrades or additions because the system is built around a high-quality, Gold Plus-rated 650W PSU that is fully modular. And there are two USB ports on the front and six on the back of the computer.
Compared to other prebuilts I've tested, the RDY ELIBG207 is the best in terms of power and value. In order to build a 4K Ultra HD-ready computer, any manufacturer with the ability to do so can do so, but it's extremely rare to see them for less than the cost of building it yourself. There is more to the ELIBG207 than just raw power and an attractive price tag; it also has some great features and a high ceiling for future proofing.
iBuyPower RDY ELIBG207 Review
Performance - 9.6
Design - 8.6
Price - 9.4
9.2
9.2/10 Total Points
Powerful specs, priced affordably with a beautiful tempered glass side panel. Only downside is the small bay for HDDs along with it's limited storage.