Musician Adam Levine celebrates his 42nd birthday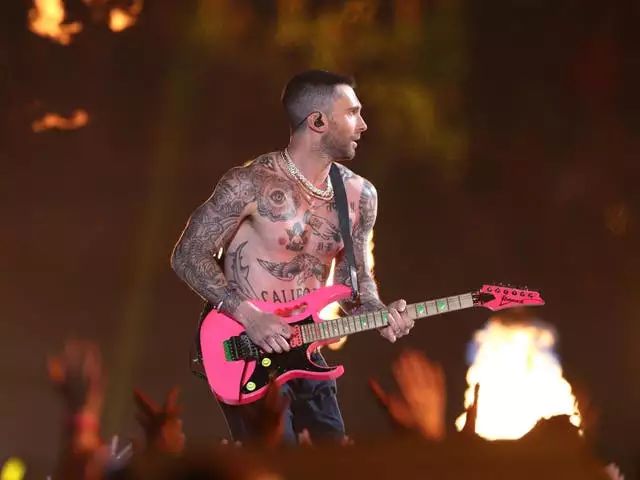 Adam Noah Levine was born in Los Angeles on March 18, 1979. During his school years he met Jesse Carmichael, Mickey Madden and Ryan Dusick. With them fond of Kara's Flowers. The band, who play an alternative rock band of clear grunge derivation, began to make themselves known in California in the second half, but their debut album, The Fourth World, released in 1997, was unsuccessful.
In 1999, after a two-year hiatus, the band reunited to change their name to Maroon 5. The band's sonority changed dramatically, and they came together in 2002 in a first album of extraordinary impact in the world of American music: Songs About Jane. This album features world-famous hits such as This Love and She Will Be Loved.
In the wake of their first success, they released a second album in 2007, It Won't Be Soon Before Long, in which there was also a good duet with Rihanna in If I Never See Your Face Again. The third album was released in 2010 and was dragged by the single Moves Like Jagger.
Over the years the group's sounds have changed, evolving album after album, and moving from the alternative rock of the origins to an electronic pop never banal, as can be seen from songs such as Sugar of 2015 or the most recent Girls Like You.
As a solo artist Adam has collaborated throughout his career with artists such as Kanye West and Alicia Keys. In 2010, she also appeared as a singer on the song " Gotten " from Guns N' Roses guitarist Slash ' s album Slash.
The Maroon 5 singer had an affair with actress Jessica Simpson from 2004 to 2006. After a brief flirtation with tennis player Maria Sharapova, she began a relationship with model Anne V, before finding great love in Behati Prinsloo in 2012. After a brief hiatus, the two married in July 2014. For now Behati and Adam Levine have two children: Dusty Rose, born September 21, 2016, and Gio Grace, born February 15, 2018.